Mid-tiers 'still profitable'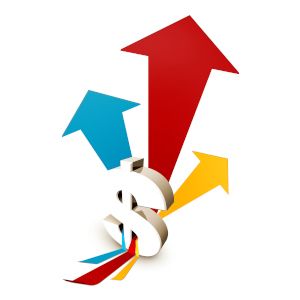 A new survey has revealed that mid-tier firms are seeing "very healthy" revenue, despite recent media commentary suggesting otherwise.
According to an annual survey by Pitcher Partners, 66 per cent of mid-tier survey respondents reported that their firm grew revenue in 2016, while 73 per cent were forecasting further growth in 2017.
"The ongoing media commentary about legal sector revenues is pretty bleak," said Ashley Davidson, private clients partner at Pitcher Partners.
"You'd be hard pressed to find a commentary or prediction piece that didn't show revenues down in 2016 with further anticipated declines in 2017. But in sharp contrast, 66 per cent of our survey participants grew revenue in 2016 and 73 per cent are forecasting growth in fees for 2017.
"For us, this confirms that the legal sector is operating on two different tracks. Problems with revenue and reducing work are taking place at the big end of town, reflecting more volatile corporate markets, but law firms servicing the middle market are still looking very healthy into 2017."
Mr Davidson noted that mid-tier law firms also appear to be doing a better job of responding to client expectations, as opposed to the top-tiers.
"It's easier to be agile when you're a smaller firm, and in many ways it's easier to focus on core strengths and delivering niche services at value-driven prices," he said.
"Many firms have identified you cannot be everything to everyone in such a rapidly changing market.
"Client expectations are also focused on service providers that are faster, better and cheaper – successful law firms in 2017 will be the ones who adopt innovative billing alternatives."
The survey also revealed average professional fees per equity participant was $1.51 million in FY2016, while average net profit per equity participant was $416,000 in FY2016.
Other findings show 55 per cent of respondents were using technology to improve the client experience, while only 25 per cent had a succession plan.