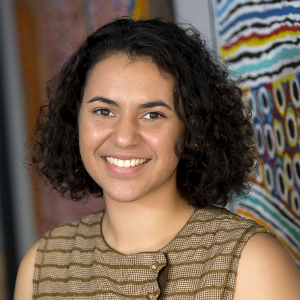 For generations Queensland has cultivated some of Australia's best legal talent, and newly minted law grad Hannah Duncan is no exception.
For generations, the Sunshine State has produced a bountiful crop of outstanding legal talent. Among the ranks of women in the profession, the history books say Queenslanders are killing it.
From High Court Chief Justice Susan Kiefel to former Governor General Dame Quentin Bryce, there must be something in the water up north.
On International Women's Day, we take our hats off to those who have carved their own path in law and, through their work, have given back so much more to justice and the Australian community.
Lawyers Weekly recently spoke to one Queensland law graduate whose vision for the future promises to continue the legacy of so many before her.
Hannah Duncan (pictured) has big dreams. The 21-year-old PLT student, who is partway through her final studies at Bond University, is about to start a placement with the Administrative Appeals Tribunal (AAT).
"I like the Administrative Appeals Tribunal because there's a different dynamic to the courts, and you still use as many skills as what you might have to in [private practice]," Ms Duncan said.
"And in the area of public law, I like that it represents citizens and making sure that the government is held accountable," she said.
Ms Duncan won a university scholarship to study law in 2014 and was an active member of Bond's Student Society for Indigenous Awareness. In the final year of her law degree, she led the group as its president as well as juggling other commitments.
Ms Duncan said that an annual trip to lend a hand to a boarding school in a remote part of Northern Queensland had been a highlight in her ongoing work with the society.
She added that the trip to the boarding school, whose students are predominantly Indigenous, is a primary focus for the group.
"The boarding school doesn't have many teacher resources and the [students'] numeracy and literacy levels are fairly low," Ms Duncan said.
"We essentially teacher-aide and mentor the students when we're there. And just encourage the students to take options after school – it doesn't have to be university; it can be anything they like."
The society runs a number of campus initiatives, including the university's NAIDOC Week celebrations. Last year, the group also teamed up with the Bond University Amnesty International committee to collect signatures for a petition about Australia's poor record on Indigenous incarceration. 
Ms Duncan cares deeply about her work with the Indigenous Awareness society and has applied herself to the academic responsibilities of her law degree; however, her commitment to social justice runs deeper than legal studies. She is also the granddaughter of the late Eddie Mabo, who was an instrumental figure in the 1992 High Court decision considered to be a landmark case in native land and title.
"In connection to his legacy, because he was an advocate for Indigenous rights, that also falls on my shoulders which I'm happy to take," Ms Duncan said of her grandfather.
Speaking of what kind of Australia she hoped to help create, equipped with her law degree, Ms Duncan said she wanted to be part of conciliation talks between the government and Australia's Indigenous community.
"We would have to wait for the social change to get there. I think there's a potential for mediation or negotiation in the future, and I would like to be involved in that," Ms Duncan said.
"It is hard to say what Australia will look like in the future but ideally, I want to see the gap between non-Indigenous and Indigenous closed, along with the issue of emotional trauma to be addressed and dealt with appropriately," she said.