Grandparents to suffer under CLC funding cut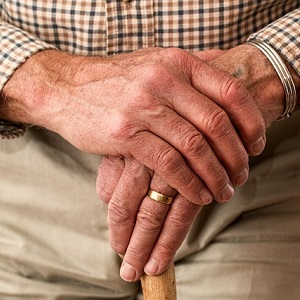 Community Legal Centres Queensland has called on the federal government to reverse its decision to cut community legal centre funding, flagging the growing childcare responsibilities of grandparents.
According to Community Legal Centres Queensland, the Department of Child Safety is increasingly relying on grandparents as alternative carers when parents are experiencing issues with substance abuse or domestic violence, or are in prison.
However, grandparents may struggle to properly care for their grandchildren without adequate legal assistance. Without a formal parenting order, grandparents cannot obtain family financial assistance, access Medicare, open a school banking account, obtain a passport or apply for a birth certificate, Community Legal Centres Queensland noted.
"Part of the problem is the growing issue of drug use in regional Queensland, in particular ice which causes parents to completely disengage from all activities, including being a fit and proper parent to their children," said Kirsty Mackie, solicitor at Suncoast Community Legal Service and chair of the Queensland Law Society's Elder Law Committee.
Ms Mackie said that some grandparents have no option but to file a contested application in the Federal Circuit Court for parenting orders, as the children's parents do not participate in mediation or consent to formal parenting orders.
"This is complex, time-consuming and can take up to 18 months to finalise, as the parents often engage in the court process and then disengage, which causes multiple adjournments of the court process."
Ms Mackie said grandparents can often be exposed to violence themselves in attempting to protect their grandchildren, leading to domestic violence orders between grandparents and their own children.
However, she highlighted that many grandparents are denied legal assistance due to the underfunding of Community Legal Centres.
"Unfortunately, only half of the people who contact one of our Community Legal Centres are able to get the help they need," Ms Mackie said.
"The remaining 50 per cent are turned away because we just don't have the resources we need to provide help for everyone who qualifies."
She called on the federal government to reverse its decision to cut almost 30 per cent of funding to Community Legal Centres as of July 2017, which would make it even more difficult for grandparents to obtain legal assistance to care for their grandchildren.
"Community Legal Centres Queensland is calling on Malcolm Turnbull and George Brandis to reverse this decision to ensure grandparents get the legal help they need and the protection they deserve," Ms Mackie said.
This follows a report earlier this year that found the demand for community legal services is growing, with a 600 per cent increase in Queenslanders experiencing domestic violence seeking legal support since 2011.