Lawyers getting 'lost in the sand of social media'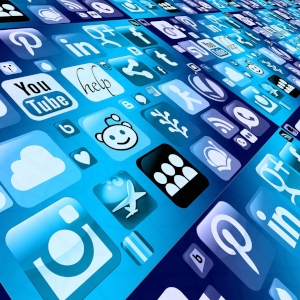 Legal professionals should harness the power of social media but use it diligently to avoid unintended repercussions, according to a digital marketing expert.
Speaking to Lawyers Weekly, Brutal Pixie director Leticia Mooney said it's important for both legal professionals and law firms to utilise the opportunities that social media presents, however they must also understand the audience they're trying to attract.
"Each channel has its own audience and its own purpose, so what people try to do is say 'Everyone is on all of these channels, and so we will do all of them'. Instead, perhaps if you're a corporate lawyer, you're better off individually branding all of your key revenue earners, teaching them how to use LinkedIn really effectively, and just focusing on that will probably be more effective then spreading everything everywhere," Ms Mooney said.
"Similarly, I've seen lawyers use Facebook for business-to-business corporate law, so what's happening is they end up focusing on things that are clickbait, such as pictures of puppies, because they want the clicks and likes. If they don't get it, they don't get the visibility. The problem is their audience isn't there. Also, likes are not revenue or an enquiry. It's really easy to get lost in the sand of social media."
Late last year, a 24-year-old aspiring lawyer was found guilty of "getting lost in the sand of social media" after he posed as a qualified solicitor on the popular app, Instagram, multiple times despite not being admitted to practice law.
Jacob Reichman was handed down a $1,500 fine and had a conviction recorded, following a two-day trial in Brisbane Magistrates Court in September 2016. It was found that Mr Reichman misrepresented himself as a solicitor on 12 different occasions despite not having any official qualifications at the time.
To avoid facing repressions of online marketing, particularly via social media, Ms Mooney has some sound advice. She advised lawyers and law firms to develop a distinct strategy and content plan before utilising social media, noting that this is the best way to target an audience online.
"Do the hard, strategic thinking first, preferably with an experienced strategist who knows how to work in competitive markets. [Then] have three, five and 10-year goals in place, make detailed plans [to achieve those goals], and identify the customer really clearly – what do they do before they think about the fact that they need you? Who do they talk to? What are they thinking about? What do the research patterns look like?" she said.
"It's also important to know how to reach your customers. Do research about where they hang out and why, what they like and dislike, and what are they engaged by?
"Think about the hands-on tactics to deliver on all of that work. As horrifyingly simple as it sounds, six minutes of thinking can save you six weeks of work."
Ms Mooney pointed to one particular law firm that was able to reap the benefits of social media by using this strategy.
"[The firm] was using Pinterest as a place to stash their images that they were using elsewhere, and two years down the track that's now generating leads for them because they were on the platform early and so their board is quite active," she explained.
"When they explain to you that their [target clientele] is a lot of families, that completely makes sense because lots of mums are on Pinterest."