New guiding light for law students in the jobs market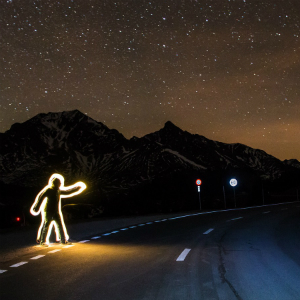 Receiving guidance from a professional already in the game can be invaluable for law students looking to secure a job, the co-founder of InsideSherpa has said.
According to lawyer-turned-entrepreneur Thomas Brunskill (pictured), mentorship can help address the poor representation of people from diverse backgrounds who make up the ranks of top-tier firms.
"In this day and age, with the way that technology works, I think you can derive as much value from online [mentoring] interactions as you can in person," Mr Brunskill said.
"Obviously, a lot of young professionals are severely time-poor so, to the extent that you can, there's inbuilt flexibility around the way they interact - that's a good thing," he said.
Mr Brunskill, who has personally helped an estimated 70 law students from across the country navigate the job-seeking process, said mentor-mentee relationships can be facilitated on an as-needs basis and using different mediums. He is one of four people who founded InsideSherpa, a new career coaching platform that offers CV and cover letter review, career advice and professional mentorship to law students.
Following a successful trial run last year where 20 members of the legal profession provided online mentorship to 120 law students, Sydney-based fintech accelerator H2 Ventures backed the platform.
InsideSherpa features LinkedIn-style profiles of mentors that hail from the bar, as well as the private, public, not-for-profit and in-house sectors. The idea is to connect students with the wider profession and people who can explain the many diverse career paths, including those beyond law, that are worth pursuing.
"We've got template documents and resources to try and give the students a base understanding, and about 540 students have [subscribed] in the past four weeks, overwhelmingly from non-Go8 universities," Mr Brunskill said.
Mr Brunskill quit his job as a lawyer at King & Wood Mallesons last year to realise the group's vision of levelling the playing field in law.
Recent recruitment data gathered by some of Australia's leading firms has endorsed the common understanding that students from elite postcodes and high schools make up the bulk of clerkship hires at the top end of town. Rather than dismiss the merit of those who do land a coveted clerkship, the findings raise questions about why those from more diverse demographics are screening themselves out at the time of application.
"Our goal would be for every law student in Australia to at least know that we exist and feel like they're not at a competitive disadvantage to the larger institutions when it comes to applying for a range of firms," Mr Brunskill said.
The InsideSherpa platform, while still in its early stages, charges a minimum fee of $20 for students to use its service. That fee is waived where a user cannot afford the cost. Mentors have the option of donating the fee they attract from assisting students via the InsideSherpa platform to organisations such as the Black Dog Institute and the Aspire Foundation. This is minus the administrative cost of running the platform, which is retained by InsideSherpa.
"There are not piles of revenue coming through, but the charitable dimension of what we do is definitely important to us," Mr Brunskill said.
"In five years' time, our goal is for law schools and firms to basically fund this process," he said.
*Correction: This story originally stated that all of InsideSherpa's revenue is donated to the Black Dog Institute and the Aspire Foundation. Mentors for InsideSherpa in fact have the option of electing to donate their fee to a charity and the business charges an administrative fee on top.