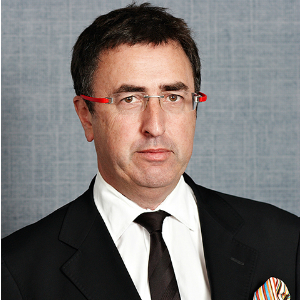 Clients will benefit from a new project management system, a national firm claims, that is capable of generating custom reports and better pricing accuracy.
Corrs Chambers Westgarth has announced that it will roll out a new legal project management system across the firm.
Dubbed 'Cael LPM', the software has already been trialed by Corrs and will now be integrated firm-wide with its internal financial system.
Andrew Lumsden (pictured), a partner of the national firm, highlighted the improved transparency and precision that the software allows the firm to provide to its clients.
"Corrs is committed to pioneering solutions to deliver services to our clients in the most efficient and effective way. As a firm, we ensure we deliver quality legal services on budget and on schedule," Mr Lumsden said.
"The collaborative process of planning and tracking progress with our clients gives them the opportunity to prioritise tasks, resources and costs," he said.
The firm has also developed custom client reporting using the data from the Cael LPM platform.
Users of the software are able view task progress and cost information from a dashboard interface. The system is also capable of initial analysis to identify their clients' commercial and strategic objectives, identify risks, dependencies and assumptions.
"Cael LPM enables us to offer our clients accuracy and predictability in cost estimates, and a transparent, collaborative and efficient process in the delivery of our legal services," Mr Lumsden said.
According to the firm, the system improves the ability for its lawyers to manage their legal projects. Internally, employees have ready access to detailed work structure, critical milestones and task scheduling.
Late last year, Corrs announced that it would be joining the developers of the software to refine another legal software system. That platform, Cael Verify, streamlines the process of verifying complex documents in legal processes.
Vice president of legal business solutions at Elevate, Pratik Patel, said that the firm has made innovative use of technology for its business on multiple fronts.
"First, they've collaborated with Elevate to develop and refine Cael Verify software to streamline the process of verifying critical, complex documents, and now they are strengthening their project management capabilities with the enabling technology of Cael LPM," Mr Patel said.
Elevate is a legal solutions company and software developer, which focuses on strategy, operations and technology for legal service providers.