Environmental litigation 'going to happen'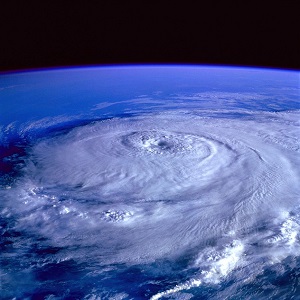 Earlier this week, an expert panel discussed the prospect of climate change litigation in Australia and internationally. It found that climate change is a serious liability for companies, and that a major environmental litigation case is not far away.
The Climate Change Liability panel discussion, held at Herbert Smith Freehills' Sydney office on Tuesday, featured four experts in environmental law and litigation. HSF partner and head of environment, planning and communities Peter Briggs, class actions partner Jason Betts and London-based energy partner Silke Goldberg were joined by eminent silk Noel Hutley SC. Mr Hutley authored a legal opinion, Climate Change and Directors' Duties, in late 2016.
The panel explained that while the lack of environmental protections in Australian common law has limited the scope of environmental litigation so far, the responsibility of companies to disclose the risks they face is a well-established aspect of the law.
"We don't really have environmental protections within our common law," said Mr Betts.
"We don't have environmental protection enshrined in our Commonwealth constitution. The federal government doesn't even have a constitutional power relating to the environment; it relies on its power to regulate corporations and external affairs.
"We are not a system that, to date, has been built in a way that's conducive to climate change litigation as we conventionally read about in the media.
"But there is an emerging risk that Noel has touched on in his advice, and that goes perhaps even broader than that, around disclosure of the transitional risks associated with climate change, the reaction of companies as we move to a lower-carbon environment."
Ms Goldberg said companies should consider several layers of environmental risk: the risk of extreme weather events and increased regulation impacting business, and the risk of being exposed for not disclosing the full extent of the risks they face.
"I think to evaluate corporate disclosures internally, first and foremost, to check what their position is, is very important," she said.
"[Companies] may also wish to engage with stakeholders, something that we find is more and more important."
The panel identified disclosure as the most likely avenue for an environmental class action to be brought.
"It's trite that Australian corporations – not only listed, but in particular listed corporations – have to disclose risk, material risk," said Mr Betts.
"It's enshrined in all sorts of parts of our law: the Corporations Act, the ASIC Act and the relevant guidance that's given by the ASX."
He noted that the ASX even amended its guidance in 2014 to specifically suggest that companies consider disclosing their exposure to environmental risks.
"It's not hard to see how climate change risks engage with that kind of environmental exposure," Mr Betts said.
"Climate change is associated with, in the literature, extreme weather events.
"So if extreme weather events have the effect of a company not having access to inputs and outputs, or cause a change in a favourable regulation environment, or change consumer attitudes to the product the company sells, all of those things are risks that could translate into cost, that could challenge the ability of the company to preserve and generate value."
Ms Goldberg highlighted the cases against Exxon in the US as a current example of major environmental litigation. She noted that these are "not on the basis of a particular type of pollution, but about misrepresentation of disclosure, or non-disclosure, of certain facts in Exxon's annual report".
One major regulatory risk to extractive and manufacturing companies is agreements such as the United Nations' Paris Agreement, which aims, among other goals, to limit global warming to two degrees Celsius above pre-industrial levels.
Mr Betts said that for signatory countries like Australia to meet these commitments, many companies will have to leave their assets on the ground.
"That has consequences for valuation, and extreme consequences can include write-offs," he said.
"We know that ASIC is looking closely at disclosures around extractive industries in particular, and valuations associated with those industries on their balance sheet."
Such a loss of value could enable shareholders to bring a class action against the company, alleging that it did not appropriately disclose the risk of environmental regulations restricting its operations.
"That's the anatomy of every shareholder class action claim ever brought in Australia," Mr Betts said.
"The focus is different, the subject matter is slightly different, but structurally the legal argument is identical.
"None of what I've said requires new legal machinery. None of what I've said really requires a debate in the courts or any other forum about the science of climate change. That kind of claim would be attractive to funders."
Mr Hutley said the widespread awareness of climate change makes environmental litigation inevitable. Any responsible company director, he said, would want to be aware of the physical and regulatory risks of climate change to their business.
"It really, I would think, should be treated much like any other risks which businesses deal with," he said.
"I'll make a prediction: some large company is going to end up with an asset stranded because of some regulatory decision or the like, and some class action is going to be started against that publicly listed company when it hits their stock price.
"That's going to be the easiest case to maintain, and the syllogism is going to be you have to know about climate change.
"You have to know it at a relevant time; and you won't tell the market about your exposure so your stock price is overvalued, there is a stranding act [that] has gone down, and you will be sued.
"That is going to happen."
Mr Hutley added that the first such case will crack open the environmental litigation space.
"Once these things start, they won't stop," he said.
"A dynamic starts to take place, and the people who run these class actions are very skilful at seeing opportunities and leveraging them, because they don't need much of a change in [share] price to make these things extremely valuable."