Report reveals top government advisers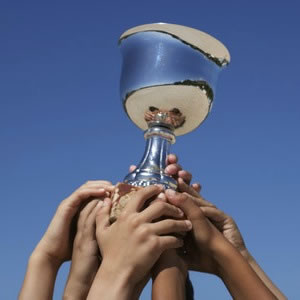 A recent report has revealed the top-billing firms for Commonwealth legal work in 2015-16, with one firm making the top 10 for the first time.
The Commonwealth Attorney-General's Department released the Legal Services Expenditure Report 2015-16 earlier this year. The report identifies the top providers of legal services to the government over the last financial year.
The report found that professional fees paid by the Commonwealth, defined as "fees paid to legal services providers, excluding counsel fees and disbursements", rose to $290.22 million in 2015-16. This was an increase of $28.23 million from the previous financial year.
The top 10 legal services providers to the Commonwealth in 2015-16 accounted for approximately 86 per cent of these professional fees.
The Australian Government Solicitor (AGS), a division of the Attorney-General's Department, claimed the lion's share as usual, earning 38 per cent of professional fees for the year.
The AGS was followed by Clayton Utz in second place. Clayton Utz earned the most of all the private practice firms, with 13 per cent of fees.
MinterEllison and Sparke Helmore Lawyers claimed equally third place, with 8 per cent of fees. Ashurst and DLA Piper earned 6 per cent and 5 per cent respectively, while King & Wood Mallesons re-entered the top 10 with 2 per cent, after not making the ranking in 2014-15.
Mills Oakley Lawyers was the seventh private practice firm on the list, also with 2 per cent of fees. This is the first time the firm has made the top 10.
Mills Oakley CEO John Nerurker said in a statement that the ranking reflects the firm's growing focus on public sector work.
"Our firm has invested heavily over the last few years in getting the legal right talent onboard with extensive and specialist government experience," he said.
"We moved into the Canberra market at a time when some other firms were leaving, and we are delighted that our commitment to the public sector is helping us win more work with key government departments."
The departments Mills Oakley has advised include Immigration and Border Protection, Human Services, Industry, Defence, Veterans' Affairs, Finance and the Attorney-General's Department.
HWL Ebsworth and Corrs Chambers Westgarth rounded out the top 10, each earning 2 per cent of professional fees.