Retired judge recognised for service to law school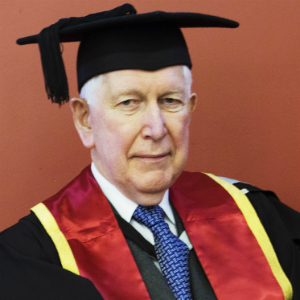 A former judge of the Supreme Court and distinguished figure in the NSW legal profession has been honored at a university in Western Sydney graduation ceremony.
Brian Sully AM QC (pictured) has received an honorary fellowship from Western Sydney University.
The honour was conferred to the veteran lawyer at a graduation ceremony last week in recognition of his distinguished service to the WSU law school.
Justice Sully has served as adjunct professor at the university since his retirement from the bench in 2007, lecturing LLB advocacy subjects and coaching students for internal mooting and witness examination competitions.
Prior to his work at the university, Justice Sully sat on the bench of the NSW Supreme Court for 18 years from 1989.
During his time on the bench, the judge was a deputy presiding member on the Legal Profession Admission Board (1994 to 2007) and chairman of the Legal Qualifications Committee (1997 to 2000).
In 2015, the he was awarded a Member of the Order of Australia for his significant service to the judiciary, and to the law, particularly through legal education in New South Wales.
Justice Sully was called to the bar in 1962 and appointed Queen's Counsel in 1979. He graduated from the University of Sydney's law school in 1956.