Law firm to 'revolutionise' construction industry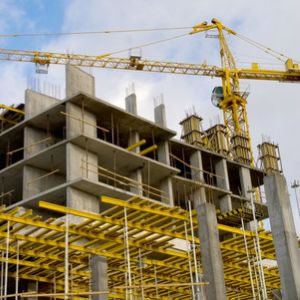 A start-up law firm says it has come up with a revolutionary solution which will mitigate the risks of thousands of construction businesses failing each year.
Helix Legal has told Lawyers Weekly that it has partnered with Brisbane-based data intelligence firm, Kapiche, to develop a Security of Payment Platform (SoPP) to better equip subcontractors with information about the industry and construction companies to ultimately make more informed decisions.
With "thousands on construction businesses" failing each year, the platform aims to assist subcontractors who face financial loss and need help in navigating their way to recovery, the firm said.
Janelle Kerrisk, joint founder of Helix Legal, said SoPP will work to empower Queensland businesses, particularly small operations that don't have the large legal budgets to make better decisions with the help of good data.
"Informed decision-making sounds simple. However, in the construction industry completing research and finding information on companies you might be looking to do business with is very challenging and time consuming. The Security of Payment Platform has been designed as a cloud-based hub of aggregate data on construction companies," Ms Kerrisk said.
"Many subcontractors are unaware of their legal rights or pitfalls of their contract until it's too late. Our online platform allows subbies to do targeted searches and see easy-to-digest information about industry players to inform every day commercial decisions.
"Ultimately, this will help to avoid bad contracts, gain clout in negotiations, and resolve problems quickly."
Ms Kerrisk said the platform will work to combat a large part of the "dysfunction" within the construction industry, which she described as a result of not effectively managing and leveraging information.
"Having a clear picture about who you are going into business with before tendering or signing a contract should be simple and quick. However, until now, achieving an in-depth level of knowledge has been almost impossible for the masses," Mr Kerrisk said.
"Unpaid subcontractors left in the dark is not a new problem. However, SoPP brings a new solution to the industry."
Kapiche founder Ryan Stuart echoed this sentiment, noting that the development of the SoPP as a "customised and industry-specific adaptation" of the world's first data intelligence tool would create a "more transparent and reliable construction industry".
"One of the biggest technology questions facing organisations right now is how to utilise the data they've collected to improve their business. What makes this difficult is more than 80 per cent of the world's data is unstructured, such as emails, documents, books and even tweets. Our technology allows researchers and companies to approach and analyse this data quickly and effectively to improve organisational decision-making," Mr Stuart added.

"SoPP is a digital platform for the construction industry to help subcontractors gain insight to make better contracting decisions. SoPP utilises data intelligence technology to bring industry understanding, based on real-life reputable information, to the industry.
"The platform collates data from a range of sources and brings it into a single-look dashboard. It reports on key themes, trends and behaviours. It makes targeted analysis and precise searching possible. All of which leads to better contracting decisions."