'Long overdue initiative' to attract Sydney lawyers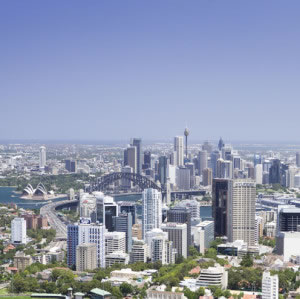 An international organisation will touch down in Sydney soon, offering legal professionals across New South Wales vast opportunities.
The Australasian Association of Workplace Investigators (AAWI) has announced it will open its Sydney doors with a launch event on 1 May. This follows on from a Melbourne launch late last year.
The AAWI is described as the Australasian chapter of the Association of Workplace Investigators (AWI). The AWI was established in 2009 by a group of Californian lawyers who conducted workplace investigations. In the intervening period, it has grown into a large national organisation.
Speaking to Lawyers Weekly ahead of the Sydney launch, Justitia's Sarah Rey said the purpose of the AAWI is to attract "leading experts and seasoned workplace investigators, and collect the increasing knowledge in this sector, share the lessons and generally raise the standard of investigators".
"There will be two primary opportunities for legal professionals. Firstly, AAWI Circles will be established in all capital cities and wherever else the need is for them to be set up. The convenor's role will be to regularly bring their group together to discuss workplace investigation challenges, caselaw and to provide a support and mentoring network," Ms Rey said.
"The first Circle has been established in Melbourne and is being led by an extremely experienced workplace investigator, Karen Wise, who is also a lawyer.
"Secondly, there will be a conference on Friday, 20 October, in Melbourne, with a focus entirely on workplace investigation practice and theory. Only in recent years have courses been introduced at universities in relation to workplace investigation theory and practice. There are also certificate training courses in Australia. However, we think there is a need for a conference platform to bring experts together with a focus on workplace investigations … In due course, AAWI would like to move towards an accreditation system."
Ms Rey said the feedback of the AAWI, following its Melbourne launch, has been positive.
"We have received support from organisations such as Resolution Institute, law societies and barrister associations with related interests due to their members also conducting workplace investigations. There is a common interest shared by both organisations and employees alike in having fair, impartial investigations," she said.
"The intention is to create an inclusive and collegial association, where all workplace investigators can share their knowledge and experiences. We know that a lot of current and former lawyers carry out workplace investigations. We expect in-house lawyers, private practice lawyers and sole practitioners will be interested in joining.
"We also know that as the Fair Work Commission hands down decisions relating to bullying, misconduct or poor performance; there is a spotlight on the steps the employer [takes] to ensure a safe workplace and to find fair decisions regarding disciplinary outcomes. Sometimes those decisions find that the investigation [is] appropriate and conducted in accordance with the principles of natural justice. In other cases it has found to the contrary, and it is the learning from these cases that is so valuable for practitioners."
Looking ahead, Ms Rey said she envisions the AAWI to be well received by even more legal professionals who take up its membership offer.
"This is a long overdue initiative," she said.
"In recent years, the number of workplace investigations has grown dramatically, and there are many individuals with varied levels of competency carrying them out.
"We think the AAWI will provide a useful support network. AAWI will be the leading body representing this group of practitioners. It will help consolidate expertise and generally help in raising the standards across the board."