Senate gig for Adelaide lawyer Lucy Gichuhi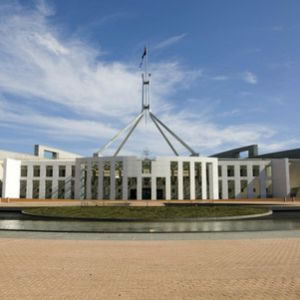 Family First has parachuted Lucy Gichuhi into the South Australian seat left vacant by ex-senator Bob Day, following a ruling by the High Court.
Family First politician Lucy Gichuhi has been confirmed as the new senator for South Australia, making her the first Kenyan-born to serve as federal politician in Australia.
The Adelaide lawyer was given the green light to replace Bob Day in the Australian senate, following a High Court ruling handed down yesterday, 20 April. The decision thwarted the possibility of a legal challenge to Ms Gichuhi's status as an Australian citizen.
According to the Australian constitution, no person holding dual citizenship is eligible to serve as a federal politician.
Ms Gichuhi migrated to Australia from Kenya with her young family in 1999. She was granted Australian citizenship two years later in 2001, and has maintained that she never held dual citizenship.
The Australian Labor Party (ALP) subsequently sought advice from top legal advisors about whether questions concerning the Family First candidate's citizenship had any bearing on the integrity of the electoral system and the matter came before the High Court.
Appearing before a full bench, Commonwealth Solicitor-General Stephen Donaghue SC said that under Kenyan law, national citizenship is automatically withdrawn should a person over 21 take the citizenship of another country.
Yesterday a full bench of the High Court found that Ms Gichuhi's citizenship should have been raised earlier if it was an issue. Justice Jeffrey Nettle also told the parties that the eligibility of the Family First candidate had already been investigated by Attorney-General George Brandis QC. The court ruled that the lawyer is now free to take her seat in the Senate.
Earlier this month, the Court of Disputed Returns said Mr Day was ineligible for election to the Upper House, finding that office leasing arrangements organised by the ex-senator were in breach of the constitution.
Ms Gichuhi is a commerce/law graduate of the University of South Australia. She has worked for the state Auditor-General's Department and done volunteer work in the Roma Mitchell Community Legal Service Centre and Women's Legal Service SA.
*Correction: This article previously reported that the court found "there was no issue" with the Senator's citizenship. The full transcript of the decision can be read here.