Lawyers welcome visa reforms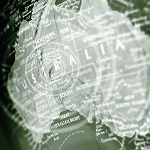 Several migration lawyers have praised the federal government's changes to the 457 and 186 visa programs, saying they will make more opportunities available for Australian jobseekers.
Anne O'Donoghue, principal and director of Immigration Solutions Lawyers in Sydney, told Lawyers Weekly that the reduction of the range of jobs available for 457 visa holders will encourage employers to hire from the local market.
"I think this policy [is] trying to provide a skilled workforce for the skills Australia needs, but at the same time still giving Australian citizens or permanent residents or younger Australians the opportunity to be trained and work within the new framework, so it's a little bit of a double-edged sword, but I think change did need to take place," Ms O'Donoghue said.
"It may not please everyone, [for example if] you're an employer and occupations are no longer on the list for a 457 visa, but then it's designed for you to look to the Australian workforce."
Maria Jockel, legal principal and national leader of migration services at BDO, said the changes will improve the quality and integrity of Australia's skilled migration programs.
"It is a response to the overwhelming demand for temporary and permanent entry to Australia, and the high-profile reporting of exploitation of foreign workers, including 7-Eleven and Caltex," she said.
Holders of Temporary Skill Shortage visas, which will come into effect in March 2018, will be unable to gain permanent residency. However, Ms O'Donoghue believes migrants will not be deterred by shorter stays.
"I don't think it will discourage people from coming at all, because a lot of people want to come for a short period of time and then go back," she said.
"Under the new system, you may only be looking at a one- or two-year visa, and then perhaps one more extension … and I suppose that's what the government wants. They want to basically fill fairly short-term working vacancies where the Australian labour market can't fulfil those short-term spots."
Ms O'Donoghue said better education will be needed to bring Australian candidates up to speed. She said the restrictions may present particular difficulties in the hospitality industry, where international experience can be highly valuable.
"I'm looking at the high end of the restaurant market, and I'm looking at situations like cafe or restaurant managers that can't move now to permanent residency," she said.
"European training in this area is well-known and well-regarded, and whether in the time frame that we've got here you'd be able to get Australian people up to that level is another matter.
As well as benefiting Australian jobseekers, Ms O'Donoghue said the changes will generate a lot of work for migration lawyers as clients navigate the complex regime.
"People need lawyers more than ever in this particular environment," she said.
"Everyone thinks it's quite simple to do a visa application, you just lodge it online, but it's the policy that underpins all this and the attention to detail and the emergence of, say, PIC 4020 in relation to any visa application [that make it complex].
"I think lawyers practising at a high standard will be very much in demand in this particular market [with] these changes that have come in."
However, the government has been criticised for leaving lawyers on the list of professionals eligible for skilled visas. Marque Lawyers managing partner Michael Bradley told The Australian Financial Review that Australia has "more than enough solicitors".
The federal government also announced changes to the Australian citizenship test yesterday. These include an increase of the residency requirement from one year to four, a test of applicants' English proficiency and questions to gauge their values.