Clients to 'see around corners' with new software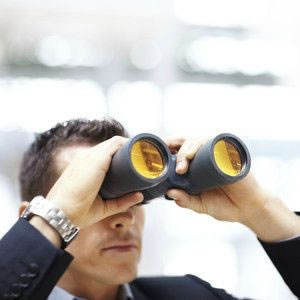 An Australian law firm has launched a new cloud-based text recognition program, which it says is a leap forward for the legal profession.
Corrs Chambers Westgarth recently announced that it has launched its patented optical character recognition (OCR) software JustOCR.
OCR technology converts images of text into machine-encoded text, which is searchable and editable.
JustOCR performs this function using cloud-based technology. Corrs said in a statement that this makes it 50 per cent faster than standard in-house OCR, and 50 per cent cheaper than the other OCR programs available. 
"Existing OCR services typically require a choice of speed versus cost," said Corrs' head of innovation Graeme Grovum.
"It can usually take a week or more to recognise 1.5 million pages and cost clients anywhere between 2 to 4 cents per page.
"JustOCR is able to OCR and analyse 1.5 million documents in just a few hours and at about half the price of the industry's lowest rates."
Another issue with OCR technology is that it often misses words or sections of text. JustOCR addresses this with its OCR analysis feature, which Corrs said is the most innovative aspect of the software.
JustOCR provides a quality score for each page, which lets the user know how accurate the text is. This enables the user to revisit the original versions of the most important pages and pick up any information missed by the software.
"We are committed to helping our clients see around corners, and this is exactly what JustOCR does," said Corrs partner James Whittaker.
"OCR technology was a huge leap forward for the legal industry, particularly in litigation cases.
"Our new OCR analysis feature is the next step up, providing users with a significant strategic advantage in ascertaining where the gaps are in their own and other parties' document collections."
JustOCR is undergoing closed beta testing. Corrs will soon take applications from both clients and non-clients to trial the software. It will eventually be available to the open market in Australia and abroad.
"We are committed to open innovation and that means bringing to market our advancements to benefit not just our clients, but the legal profession more broadly," Mr Whittaker said.
Late last year, Corrs announced that it was the first law firm in Australia to use Cael Verify, a cloud-based document review program.