Innovation driving work for health lawyers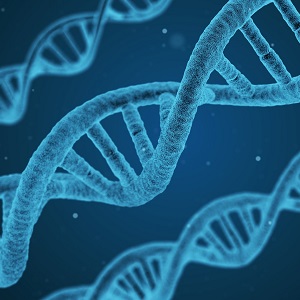 The Queensland government has announced the first round of funding from the Queensland Genomics Health Alliance (QGHA), aiming to boost the development of cutting-edge treatments.
The QGHA was established in 2015, with a commitment of $25 million over five years to fund genomics projects.
The increasing understanding of genetics and the development of genetic treatments have enormous implications for the healthcare sector.
"Approximately 4,000 genes have been shown to cause disease or affect response to treatment, while a further 6,500 have been implicated," according to the QGHA website.
"Clinicians are now starting to rely on information about a patient's genes to inform decisions around patient care and disease prevention."
The Queensland government announced the first funding recipients on Wednesday, with $4.8 million split between nine initiatives. The four key projects for this round are focused on melanoma, lung cancer, infectious disease and maturity onset diabetes of the young (MODY).
Two of these will be conducted through the University of Queensland, one through Queensland University of Technology and one through Mater Research. The other five projects will aim to improve the infrastructure and capacity of Queensland's genomic sector.
This government support is good news for healthcare lawyers, as innovation in science and technology is a key driver of work in this sector. Innovation creates particular demand in intellectual property through the patenting of new treatments, as well as in regulation and compliance.
Rob McInnes, who is an intellectual property partner at DibbsBarker and a member of its life sciences and healthcare industry group, told Lawyers Weekly that the developments in innovation and regulation over his nearly 30 years of practice have led to a lot of fascinating work.
"Patents used to be a very dry, technical area of law, whereas now we're starting to see public debates about the extent to which certain innovations should or should not be patentable," he said.
"We had the [Myriad Genetics] case about the patentability of gene sequences, which caused quite a stir.
"We've had the Productivity Commission weigh in with various specific recommendations relevant to pharmaceuticals, but also with what I consider to be some potentially quite unworkable ideas about patents only being granted to the extent that the invention wouldn't have been invented without the patent system, and also the idea that patents should only be granted to inventions that are socially beneficial, with no real guidance about who gets to say whether an invention is socially beneficial.
"So we're starting to see interest in the patent system or scepticism about the patent system that could affect in future the commercial attractiveness of drug development."
Alison Choy Flannigan, a Holman Webb partner specialising in health and aged care, said there is further growth on the horizon, with more players set to enter the healthcare industry in Australia.
"There is going to be growth in this area," she said.
"It's a significant spend for the government in terms of health, aged care and life sciences, in terms of percentage GDP. There will be a growth in the market and there will be consolidation."
Ms Choy Flannigan added that genomics plays into a wider trend known as 'personalised medicine', which involves the use of data about individual patients to tailor medicines and make them more effective.
"So, for example, [a pharmaceutical company will] find that some medicines work better with some people with certain racial profiles than others, so rather than wasting a lot of money prescribing medications for racial populations that are ineffective, then they can focus it on the right drugs for the right person," she said.
"A lot of work is going on [genomics] in terms of the health field, and that's researching the genes of particular people and being able to tailor the medication for them."