WTO rolls big tobacco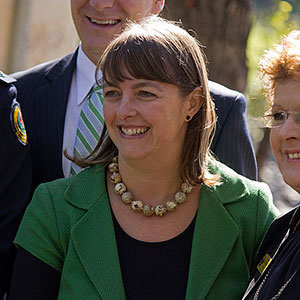 A leaked draft ruling has revealed that the World Trade Organisation is likely to uphold Australia's plain packaging laws. Former attorney-general Nicola Roxon said the landmark decision is a win for the Australian public.
Bloomberg reported the leak on Thursday, citing two sources close to the situation. The WTO has not yet publicly announced the decision, but the sources said that the years-long legal battle has resulted in a finding that the plain packaging restrictions are a legitimate public health measure.
As attorney-general in the Gillard government, Ms Roxon was a major force behind the push for the adoption of plain packaging laws. She told Lawyers Weekly that the WTO's decision affirmed the right of countries to take action on issues that affect the wellbeing of their citizens.
"I am absolutely thrilled with the reports that Australia has won its case in the WTO," Ms Roxon said.
"It is consistent with what we have always known: that countries can take action in public health areas, especially battling tobacco, that help protect their citizens.
"Tobacco is a very dangerous and highly addictive product and I am extremely proud to have fought hard to limit its lethal impact on our community."
While it is easy to appreciate the health agenda behind the decision, its implications for intellectual property law are more complex.
The WTO rejected the tobacco companies' argument that the plain packaging laws were an infringement on their IP rights, which reflected a difficult intersection between government policy and IP, according to Gilbert + Tobin IP partner Michael Williams.
"This is a very tricky situation because it's a collision between health objectives and IP laws," Mr Williams said.
"From an IP point of view, the concern, leaving aside the position of the tobacco companies, is that this is one of the first examples where national laws are used to essentially extinguish or diminish IP brand rights.
"Brand owners are concerned that this might be the thin edge of the wedge.
"There are strong competing arguments on the health side to justify this result, if this is the result. But it becomes a little bit more problematic if there are other social objectives being pursued which perhaps don't have such obvious, polarising issues like tobacco."
According to Ms Roxon, the WTO's decision will empower other countries to advocate against big tobacco for better health outcomes. 
"As a country we should be proud we have led the way internationally," she said.
"This decision will give a green light to other countries who want to take action to tackle tobacco, but may have been frightened by threats of legal action and the WTO dispute that has dragged on for many years."
Mr Williams highlighted, however, that the decision could have international implications beyond the tobacco industry.
"This [may] inspire governments around the world to perhaps pursue other policy objectives which are inconsistent with a strict interpretation of IP laws, and we could find that other aspects of IP law are watered down," he said.
"So that's a concern to lawyers and IP lawyers, because IP is a property right like any other property right.
"There will be a lot of people who are torn in their concerns about it: definitely legitimate concerns around the brand owners, at the same time as very legitimate concerns around health organisations, and a trade-off has to be found somewhere."
Mr Williams predicted that IP laws will increasingly intersect with policy objectives and public opinion, necessitating a degree of give and take to reach the most favourable outcomes.
"Principle does tend, over time, to give way to particular incidences of social issues that need to be addressed," he said.  
"So I think we're going to see more of these intersections between different areas of law as competing policy and social objectives are being pursued by governments."