Maddocks lawyer earns ILO honours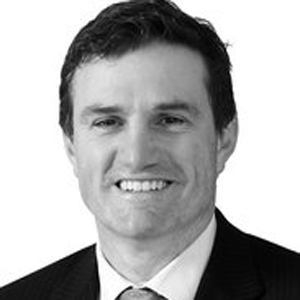 A mid-tier lawyer has joined a swathe of top-tier and global law firm lawyers on the International Law Office (ILO) Client Choice Awards 2012 honours list._x000D_
A mid-tier lawyer has joined a swathe of top-tier and global law firm lawyers on the International Law Office (ILO) Client Choice Awards 2012 honours list.
Brendan Coady, the ICT team leader at Maddocks, was named winner of the Telecommunications Award for Australia.
The winners were selected from over 2,000 individual assessments from around the globe.
Established in 2005, the awards are designed to honour practitioners who consistently provide excellent client care and high quality of service.
Coady said he was honoured to receive the accolade and thanked his clients who nominated him for the award.
"I am especially thrilled because this award recognises our services in the telecommunications sector – one of the most important areas for our team," he said.
"I would also like to thank my team for their ongoing contribution to this industry and to the overall success of the Maddocks ICT team."
Other Australian award winners were banking lawyer Adam Stapledon of Allen & Overy; capital markets lawyer Eric Boone of Baker & McKenzie; commercial property lawyer Paul Newman of Allens Arthur Robinson; competition lawyer Peter McDonald of Freehills; construction lawyer Sergio Capelli of Clayton Utz; derivatives lawyer Louise McCoach of Clayton Utz; employment & labour lawyer Dianne Banks of Gilbert + Tobin; energy & natural resources lawyer Jay Leary of Freehills; environment lawyer John Ware of Freehills; general corporate lawyer David Ryan of Baker & McKenzie; healthcare & life sciences lawyer Natalie Franks of Health Legal Pty Ltd; insolvency & restructuring lawyer Scott Atkins of Henry Davis York; intellectual property lawyer Katrina Rathie of Mallesons Stephen Jaques; M&A lawyer Peter Stirling of Mallesons Stephen Jaques; and product liability lawyer David McCredie of Baker & McKenzie.
Blake Dawson was named the ILO firm of choice.