Oz lures India for dispute resolution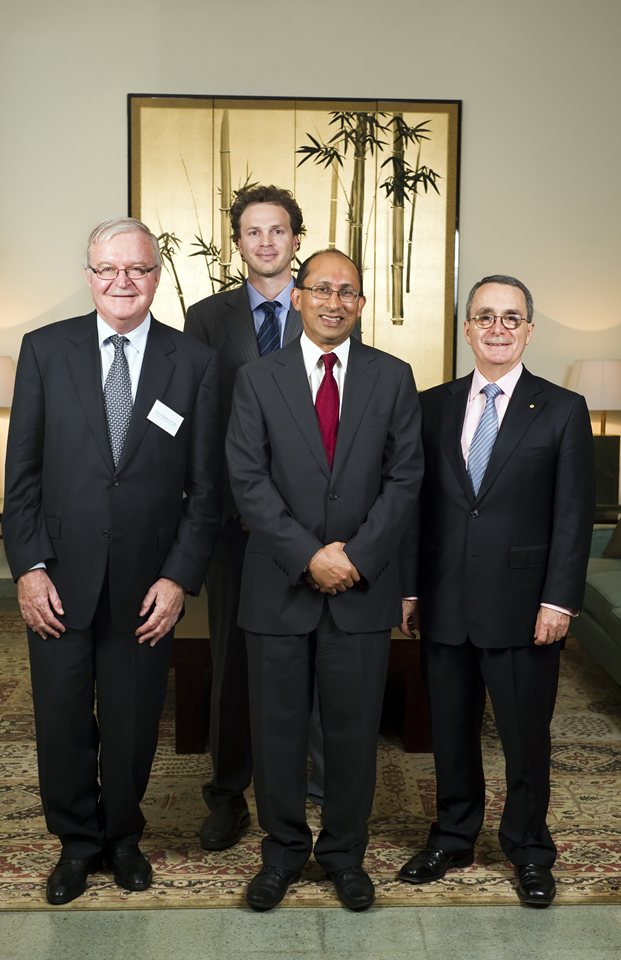 Australia is overcoming the tyranny of distance when it comes to convincing parties of its international arbitration credentials, according to a leading arbitration advocate.
Australia is overcoming the tyranny of distance when it comes to convincing parties of its international arbitration credentials, according to a leading arbitration advocate.
Delegates from the Australian International Disputes Centre (AIDC) and the Australian Centre for International Commercial Arbitration (ACICA) were in India this week raising awareness about Australia's international arbitration offerings and convincing parties that it's worth the trip.
"The reaction has been very favourable, except for the continuing disadvantage that we can't do an awful lot about, and that's the tyranny of distance," said Professor Doug Jones, partner at Clayton Utz and president of ACICA, when speaking to Lawyers Weekly today (1 March).
"Our pitch has been that we might be a little bit further, but we are certainly not as far as Europe, and it's a great place to be when you get here – as well as having all the characteristics you need for a legally safe seat for international arbitration."
Jones was accompanied by a delegation that included NSW Supreme Court Chief Justice Tom Bathurst and Michelle Sindler, the AIDC CEO. The trio made presentations to audiences in Mumbai and Delhi.
Jones said that while awareness of Australia's international arbitration capabilities still needs improving, those who are aware of it are expressing genuine interest.
"Our objective is to raise awareness of the option. We are unlikely, in that context, to have people having epiphanies about the process and declaring their intention to opt for Australia, but there has been a degree of interest which is more than polite interest," he said.
"As the number of arbitrations heard in our region increases, with the huge trade flows that are occurring in our region drawing the hearing of arbitrations, there are other venues which have a greater degree of awareness. In particular, Hong Kong and Singapore are recognised as very acceptable options."
However, Jones is confident that Australia has a more attractive offering than both of those centres.
"Firstly, when you get to Sydney or Melbourne, you find that the cost of hearing rooms, hotels and lawyers is not as expensive as it is in Singapore or Hong Kong, so we are competitive on price," he said. "Secondly, the legal profession is much larger. With that comes a degree of anonymity, which is often important in international arbitration. The larger the legal community in which the matter is being determined, the greater the chance that there will be real confidentiality.
"Thirdly, we offer, in some respects, a greater degree of objective neutrality. If one takes, for instance, trade between India and China, both Hong Kong and Singapore have ties to China which are quite strong. If a party is looking for obvious neutrality, then Australia offers that. It is a question of appearances."
Chief Justice Bathurst, who is an avid advocate for the settlement of international disputes in Australia, said Australia offers a "sophisticated legal system entrenched in the best of the English tradition".
"It is complemented by proximity to and familiarity with the laws of India and the rest of the Asia Pacific, and underpinned by the adoption of international instruments such as the Model Law," he said at the conferences in Mumbai and Delhi.
"The sheer number of conferences, seminars and summits on arbitration and other forms of alternative dispute resolution held annually in Australia indicates a cultural shift within our legal and business communities, in which arbitration forms an essential and primary method of dispute resolution. Australia is therefore an optimum choice for the location of arbitration proceedings."
A spokesperson for Adani, India's biggest importer of coal and a significant investor in the Australian resources sector, said the company sees Australia as a robust and neutral arbitration venue.
"Given the diversity of our business - resources, logistics and energy - in various jurisdictions, it is important to minimise risk," he said.
 "We see international arbitration as an integral part of our risk management policy."
Jones said he intends to travel to China, Japan, the UAE and western USA during the year to continue the promotion of ACICA and the AIDC.
Photo (by Simon de Trey-White): The Hon Tom Bathurst (left), Tom Calder (Austrade Commissioner, Delhi), Peter Varghese AO (Australian High Commissioner to India) and Doug Jones AM