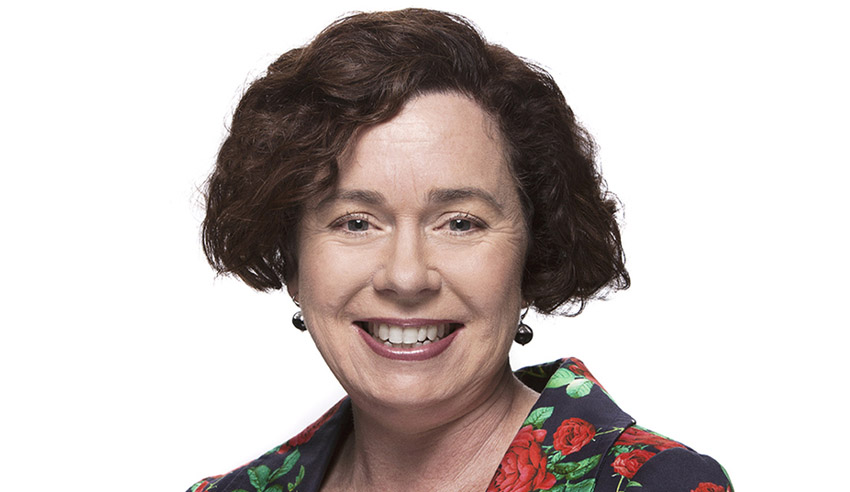 Barristers across the country have welcomed the shrinking gap in briefings for males and females but proclaim that there is still a long way to go in achieving equality for those at the bar.
The findings
According to the newly released Equitable Briefing Policy Annual Report from the Law Council of Australia, female barristers still lag behind their male colleagues in the receipt and value of briefs.
The findings from what is the second year of such reporting were that of the 23,170 briefs reported, female barristers received only 5,739 (25 per cent) of said briefs. More troublingly, women received $85,285,520 in fees reported by briefing entities, or 17 per cent, compared to men who received 83 per cent.
"In other words, as a group, male barristers received approximately three times as many briefs and five times the value in brief fees as their female counterparts from equitable briefing entities," the Law Council wrote.
Elsewhere, barristers reported that 274 (55 per cent) of the junior barristers who appeared with them were female, while 109 (23 per cent) of the senior barristers who appeared with them were female. Barristers also recommended female barristers in 409 or 61 per cent of current matters and female barristers in 607 or 60 per cent of new matters.
Increases were seen in the representation of female barristers in all four of these major reporting categories between the first reporting year and the second reporting year, the Law Council noted.
"Briefs to female barristers increased by five percent and fees to female barristers increased by two percent between the 2016-2017 and 2017-2018 financial years, as reported by briefing entities," it said.
"In the same time period, barristers reported a three percent increase in appearances with female barristers and a 1 percent increase in recommendations for female barristers overall."
A foundation for the profession to build on
Kate Eastman SC, who chairs LCA's Equal Opportunity Committee, said while there is obvious room for improvement, the report set a foundation for the profession to continue to build upon.
"It's early days for the Equitable Briefing Policy but we've already seen a change in briefing practices, with firms and clients actively identifying a barrister who is best for the job rather than just the barrister they always use," she said.
"This benefits all barristers, shifting the focus to a barrister's expertise and experience. The firms have told us they welcome a deeper and wide pool of talent of Australian barristers. Importantly, the work of experienced and talented female barristers is receiving more coverage, highlighted in big cases and in a string of recent royal commissions."
The legal profession is changing, Ms Eastman continued, noting that the majority of Australian law students and solicitors are women.
"So, if Australian bars want to remain relevant in the future, they also need to change," she posited.
"But change doesn't happen by accident. We need to embrace diversity and provide real opportunities for female law students and practitioners at the bar. The legal profession has the opportunity to lead by example in ensuring equal opportunity in our workplaces and developing effective strategies to eliminate the gender pay gap."
More effort is needed
LCA president Arthur Moses SC said that the results "illustrated a lot more work needs to be done".
"The fact is that male barristers, as a group, received about three times the number of briefs and five times the value of briefs than their female counterparts. This is not acceptable and as a profession we can do much better," he said.
"It is good to see that in junior ranks targets are being met for female barristers, who received 30 per cent of the total briefs. This is a trend we must support and nurture. It is also interesting to note female barristers are more often recommended to take on new and current matters than males."
Victorian Bar president Dr Matt Collins QC agreed: "The LCA report shows that the message has clearly gotten through to members of the Victorian Bar to draw upon the full array of talent when making briefing recommendations."
"We need, however, to understand why briefing recommendations do not appear to be translating into a commensurate number of paid briefs being awarded to women by law firms, government and clients. We have made substantial progress and have real momentum, but we must do more – the current inequity between male and female barristers is unacceptable."
Firms should emulate government entities
Queensland Bar president Rebecca Treston QC (pictured) said that the results demonstrate that there is a commitment by the profession to embrace equitable briefing, but said the gap is still significant.
"Even firms, corporates and governments that work hard to promote equitable briefing practices need to consistently review who they are briefing, and not briefing, and ask themselves whether they can do better," she said.
"In Queensland, for example, the State Attorney-General, Yvette D'Ath, has led by example encouraging Crown Law and government departments to meet women barristers in professional environments, consider their CVs and brief them in matters in which they possess the necessary skill sets. The arrangements have led to productive outcomes for the barristers involved and the clients."
Australian Bar Association president Jennifer Batrouney QC encouraged private firms to emulate the example set by government briefing agencies, who were early adopters of equitable briefing and, in addition, said "the government should enforce its bargaining power to ensure that private firms meet equitable briefing targets".
"While the numbers of briefs going to the junior female bar are encouraging, I call on government agencies to actively enforce their law firm panel equitable briefing requirements to ensure that they are being complied with. If legal practices are not complying with government panel guidelines, they should be removed from the panel," she said.
These are the sort of nudges, Ms Batrouney posited, "that are very effective in changing behaviour".
"There will always be Betamax types, who stick to their old ways and brief the same barristers simply because they always have," she said.
"But these types will go the way of the Betamax! The junior bar is thriving and constantly being refreshed by the brightest and best from the legal profession. They are there – briefers just need to hop on the bar websites to find them!"