More global firms on horizon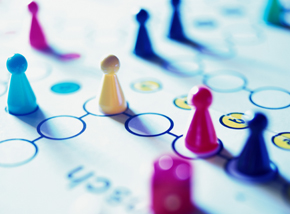 Magic circle firm Linklaters is "monitoring market developments" in Australia, but has refused to comment on whether the firm's plan to axe up to 70 partners from its European offices is a precursor to a merger with an Australian firm.
The Lawyer reported yesterday (17 January) that the global firm is planning to cull up to 70 partners under an equity "restructure".
When contacted by Lawyers Weekly, a spokesperson for Linklaters' Asian offices said the firm would not comment on whether the downsizing - which it would also not confirm - was in preparation for a possible merger with an Australian firm.
"Linklaters has a large Australian client base and we do a lot of work for international clients in relation to Australia," said the spokesperson. "We work closely with all the leading Australian law firms. We are monitoring market developments but we have not altered our approach to the Australian market."
In December, Lawyers Weekly spoke to Allens Arthur Robinson chief executive partner Michael Rose about the possibility of the blue-chip firm merging with a global firm. He said he would be meeting with firms Allens knows well "on a weekly basis", and that included Linklaters.
"What people sometimes forget is that for major European and US firms, we have many clients in common, so we talk to them a lot," said Rose. "The idea that people from Allens are meeting people from Slaughers, Linklaters, Freshfields or Cravath, Swaine & Moore is an everyday occurrence."
Industry speculation is rife that Linklaters is looking to secure an Australian tie-up, along with magic circle firm Herbert Smith.
Legal Week reported yesterday (17 January) that Herbert Smith and Freehills are in preliminary talks about a merger, with the firms engaged in "exploratory discussions".
However, the parties are staying tight-lipped about any official plans, with a Freehills spokesperson telling Lawyers Weekly late last year that the firm does not "comment on speculation".