QLS demands change ahead of election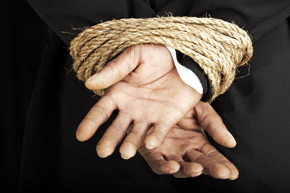 The Queensland Law Society (QLS) has hit out at the state's civil and administrative tribunal, accusing it of allowing miscarriages of justice "on a significant scale".
The QLS is calling for major changes to the Queensland Civil and Administrative Tribunal (QCAT) system, which currently requires that those appearing before it must be self-represented, with no legal advocate able appear on their behalf.
"If you're a home owner and have a dispute with your builder over tens of thousands of dollars, you have to appear before court on your own," said QLS deputy president Annette Bradfield.
"The large organisation at the other end of the dispute can only have one representative as well, but it's more than likely this would be the contracts manager, or even a technical specialist who has expertise in these matters. How is that fair to the average person who doesn't have that expertise to have their arguments weighted against these professionals?
The QLS is calling on the State Government to make changes to QCAT and other areas within the justice system ahead of the upcoming state election.
It has also called for adequate and sustainable legal assistance for disadvantaged persons, especially where fundamental human rights are at stake; better treatment of people suffering from mental health issues in the criminal justice system; increased funding and focusing of the criminal justice system on reducing recidivism and ensuring incarceration is a last resort; and opportunities for Queensland lawyers to be involved in international trade delegations relating to Queensland.
A date for the election has not yet been set.