Battle of attrition for new LIV president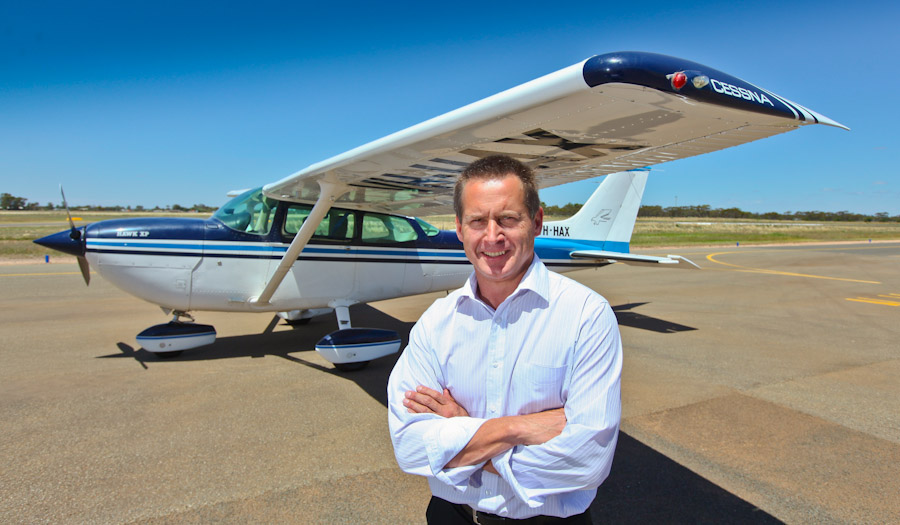 The ability to work and study remotely could lure lawyers from the city, according to the new president of the Law Institute of Victoria (LIV).
Michael Holcroft has experienced first hand what it's like to run a legal practice in the country.
He also knows what it's like to try and combat high attrition rates in his five-solicitor commercial firm, Holcroft Avery Lawyers.
Having practised in Mildura since 1991, Holcroft can recite a 2009 Law Council of Australia (LCA) report which shows that 42 per cent of lawyers in regional, rural and remote (RRR) areas do not expect to be in practice in five years.
Despite recruitment being "a bit easier now with the GFC", Holcroft says retaining lawyers in RRR areas is the hard part.
"[My practice] lost probably five people to what I describe as 'love interests' back in the city," he says, explaining that partners often missed their family and friends.
"It was never the work. I get on well with all of those practitioners who have been through our firm and left, but it's getting people set up in a new area and the work you've got to do to do that, and you can still fail just because the partner or family isn't happy to be there."
With senior practitioners in RRR areas having to abandon their practice due to lack of lawyers willing to succeed them, Holcroft says it's getting to "crunch time" for many.
Accordingly, one of Holcroft's main aims for this year is to tackle succession planning for firms in regional areas, the suburbs and smaller cities, and the LIV is currently putting together a succession planning road show to help lawyers develop a plan early on.
After the release of a report by external consultants Hays Night, which the LIV will receive by the end of January, a series of tools setting out different business practices, funding and equity models, and multidisciplinary practices will be trialled before the road show is launched.
"Very few lawyers have taken [multidisciplinary practices] up, but I think there's an opportunity, especially in regional areas," he says. "It may make a lot of sense to have an accounting and a legal practice rolled into one … It's very difficult for sole practitioners to handle all the work pressures and the business pressures."
Working remotely is another strategy that offers a remedy to the problems facing country practices, says Holcroft, and this is something he does himself.
Commuting between Melbourne and Mildura every second week (via a four-seater plane which he learned to fly in Mildura in 2007), Holcroft is surrounded by iPads, laptops, Wi-Fi and mobile phones – all of which allow him to work remotely.
"I'm learning first hand what you can do easily remotely and what you need to put more time into," he says, adding that over the course of the year he plans to give members the benefit of his experience.
And with a study from the New South Wales Law Society predicting that 50 per cent of young female lawyers will not be in the profession in five years, Holcroft says the availability of technology needs to be addressed.
"We need to allow those who have left to start families stay in contact, to do some work and then to transition back," he says. "I've sent digital dictation files to staff who've left on maternity leave and they type it out when the baby's asleep and send it back."
Law students also need flexibility, he says, if they are to maintain a social support base in country areas.
"With online study opportunities, law students can do the last three or four years of study online, some of them part-time, and they've still got that social base," says Holcroft, adding that if they "spend five years [studying] in the city, forming their social base", it is very difficult to then "drag them away from that to start again".
"It's not just about the law. They're human beings and they need a social and support base that goes on a lot longer than nine-to-five or eight-to-seven ... It's the rest of their life; it's the other part that you've got to make sure they can handle as well."