Minters' Mongolian move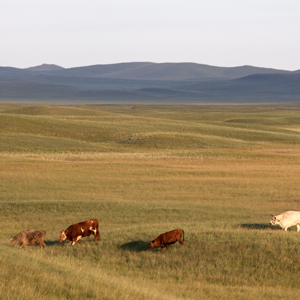 Minter Ellison has become the second Australian firm to open an office in Mongolia.
The firm announced today (1 February) that it has opened an office in Mongolia's capital,Ulaanbaatar. Elisabeth Ellis, an energy and resources specialist previously based in Hong Kong, has relocated to Ulaanbaatar to be the firm's resident partner on the ground.
Minter Ellison managing partner John Weber said local lawyers have already been recruited to assist Ellis.
"Mongolia is the next logical step for us," said Weber. "It is an increasingly strategic mark with a substantial resource-based economy and is attracting the attention of the global resources industry, including Australian companies. Many of them are Minter Ellison clients."
With the move into Mongolia, Minters now has Asian offices in Hong Kong, Shanghai and Beijing.
In November 2011, Allens Arthur Robinson opened an office in Ulaanbaatar, becoming the first Australian law firm to enter Mongolia.
As a precursor to that move, in August 2011 Allens joined one of its biggest clients, Rio Tinto, on the Business Council of Mongolia. Allens is assisting Rio on its ongoing role with the Oyu Tolgoi project in Mongolia, which is the world's largest undeveloped copper and gold mine.
Unlike Minters, however, Allens doesn't have a dedicated partner on the ground in Ulaanbaatar. Hong Kong-based partner David Wenger is currently acting as the firm's chief Mongolian representative.
Only a handful of global law firms have offices in Mongolia, with Anderson & Anderson LLP, Lynch & Mahoney and the large Chinese firm Lehman, Lee & Xu amongst those with a dedicated office in Ulaanbaatar.
In April 2011, DLA Piper announced it had entered into a formal association with Mongolian firm C&G partners.