Courts to increase class action involvement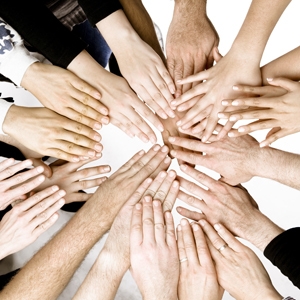 Class actions have a strong future in Australia, according to a new report, and the courts are expected to get more involved.
According to King & Wood Mallesons's inaugural report, Class Actions – The year in review 2011, class actions are now an established part of Australia's litigation landscape, providing a low up-front cost alternative for plaintiffs to pursue individual claims and attractive investment for litigation funders.
Highlighting an increase in class actions brought against professional advisors, including auditors, stockbrokers and financial advisors in 2011, as well as a steady flow of shareholder actions, the report also predicted an increase in involvement from the courts in 2012.
"We expect the courts to take a much more active approach to managing class actions," said King & Wood Mallesons partner and co-author of the report Moira Saville. "This will include pressing parties to prosecute their claims quickly and efficiently, and making greater use of preliminary questions and perhaps the summary judgment procedure to determine issues at an early stage."
Saville also said class action proceedings are expected to move more quickly in the year ahead, as parties seek to use the relatively new Fast Track procedure, recently introduced in the Federal Court, which involves a strictly enforced timetable for the steps to hearing and judgment.
In 2011 there was an increase in class actions brought against professional advisors, including auditors, stockbrokers and financial advisors, and a claim was brought against a ratings agency for the first time.
While shareholder class actions did not flood the courts in 2011, as some predicted, the report showed a steady rate of shareholder actions filed, along with a resurgence of more traditional consumer protection and product liability claims in industries such as food and beverage, medical products and pharmaceuticals. The high-profile bank fee class action marks a shift in the financial services sector.
According to the report, the total value of settlements in shareholder class actions for 2011 surpassed $500 million. However, only four class actions reached final judgment (not including settlements) and the plaintiff was on the losing side in each instance.
"These decisions, some of which point to the poor handling of class action litigation, provide a warning to class action participants that their lawyers need to have specific, technical expertise in managing such complex claims," said the head of King & Wood Mallesons's dispute resolution team and co-author of the report, Roger Forbes.