Big bank makes legal redundancies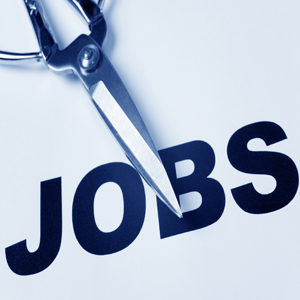 The Australian Securities and Investments Commission has picked up the head of legal for Credit Suisse in Australia after the bank made two senior people in its in-house legal team redundant.
Charmaine Byrne, who assumed the position as the Swiss-based investment bank's Australian legal head in  May 2011, was made redundant last month. She was quickly picked by the Australian Securities and Investments Commission (ASIC), and commenced her current role as a senior lawyer in strategic policy with the corporate watchdog in late February.
In addition to Byrne, Credit Suisse also made investment banking lawyer Anand Sundaraj redundant. Sundaraj was previously a senior associate at Mallesons Stephen Jaques before joining the in-house team at Credit Suisse. Sundaraj, who has also spent time as a lawyer at Freehills, is due to take up a senior associate position at Allen & Overy on 12 March.
Both Byrne and Sundaraj reported to Anastasia Economou, who remains as the Australian head of legal and compliance at Credit Suisse. Redundancies were also made in the bank's compliance team.
While it is known that the combined legal and compliance team of Credit Suisse in Australia is relatively small when compared to the in-house legal teams at the big four banks in Australia, a spokesperson from Credit Suisse refused to divulge how many staff the bank now had in its in-house legal and compliance team when contacted by Lawyers Weekly.
"We believe the size of the team is appropriate for the type of work we do in Australia," said the spokesperson. Credit Suisse also confirmed that there were no plans to fill the positions of the well regarded Byrne and Sundaraj.
Credit Suisse has traditionally used top-tier firms the caliber of Mallesons, Clayton Utz and Freehills for much of its outsourced legal work. In 2011, Allen & Overy was added to the bank's legal panel.
In the second half of 2011, Credit Suisse announced it  would instigate a round of redundancies that was estimated to affect around seven per cent of its global workforce of over 50,000 people.