Rinehart money not enough to supplant open justice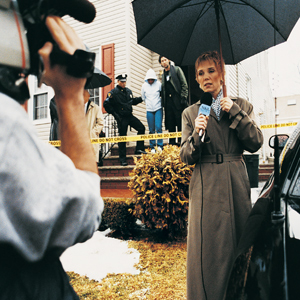 A lawyer who acted in the recent litigation involving Gina Rinehart and her children said she worried media interests would "lose their appetite" in the face of a seemingly unlimited source of funds.
Addisons Lawyers' media partner, Justine Munsie, acted for ABC, Fairfax Media and News Limited in their quest to have the suppression order lifted on details of a family feud between Gina Rinehart and her three eldest children. 
"I always thought that the media had the correct view that the suppression orders should never have been made, but in a case where there was simply appeal upon appeal, and application upon application, I did worry … It involved a huge amount of time and money to fight the fight to allow the stories to be told," said Munsie.
The matter has been in and out of several courts since September last year. On 19 December last year, the NSW Court of Appeal accepted the media's argument that the principle of open justice outweighed any interest in keeping this family dispute secret.
"We're used to acting for media companies on a daily basis, but it was a very interesting experience to be watching a very personal family dispute play out in the courts, and our role simply being to ensure that the dispute could be freely reported," said Munsie.
Rinehart again sought to have details of the feud, in which her children launched legal action alleging serious misconduct by her (as head of a family trust that holds 23.6 per cent of Hancock Prospecting), kept behind closed doors. But last Friday (9 March), Chief Justice French and Justice Gummow of the High Court refused her application for special leave to appeal.
Rinehart's eldest children, John Hancock, Bianca Rinehart and Hope Welker, were represented by Johnson Winter and Slattery (JWS) media partners Mark O'Brien and Kevin Lynch, and tax partner Richard Gelksi.
Like Addisons, JWS argued that the matter was a family dispute, not a commercial one, and that it was in the interests of open justice to have the suppression order lifted.
Rinehart's youngest daughter, Ginia, sided with her mother and the pair were represented by Corrs Chambers Westgarth litigation partner Paul McCann and Gadens Lawyers' John Dalzell respectively.
McCann stressed to the media that the allegations made against Rinehart were only allegations and still being disputed in court.
Ramifications beyond Rinehart
Contrary to Munsie's fear that media outlets would back down, ABC, Fairfax and News "never wavered" in their determination, she said, because they all realised the broader significance of the case.
The decision last Friday was made under the new NSW Court Suppression and Non-Publication Orders Act which came into force in July 2011.
"The Supreme Court always had that inherent power [for making suppression orders], but there wasn't a statute [like this one] setting out the basis on which an order could be made," explained Munsie.
"The fear is that … [it] will encourage people to apply for orders under the act and it may encourage judges to make orders where they may not have previously done so."
The Court of Appeal, however, made it clear (both before and after the introduction of the act) that the free reporting of cases being heard in open court is the most important consideration to be made when considering a suppression order, said Munsie.
"Parties do need a very good reason to supplant that principle of open justice," said Munise, adding that there have only been about seven or eight judgments under the act so far.
Munsie, together with Addisons senior associate Richard Keegan, helped secure the pleadings, affidavits and submissions filed in the case since it began six months ago.
The case, which seeks the removal of Rinehart as trustee, was heard on 8 February and parties are waiting on the judgment.