Corrs adds pit stop on road to partnership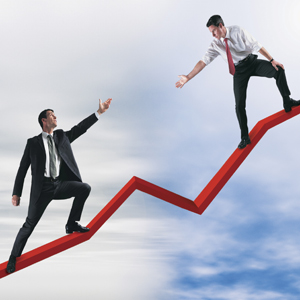 Corrs Chambers Westgarth has announced a new "associate" role for high performers at the firm.
The role, which fits between lawyer and senior associate, is a performance-based promotion which Corrs partner Rod Dann says offers an opportunity to recognise and reward performance during the initial two to five years of a lawyer's development.
"For our high performers, the role of associate provides an opportunity to fast-track their careers," said Dann, who led the development of the new role.
The associate role will not lengthen the timeline for promotion to senior associate, said Dann. It is rather a mechanism whereby the firm can recognise, celebrate and reward a lawyer's performance.
"The road between lawyer and senior associate can feel long, and the introduction of this early-career promotion point better defines our lawyers' professional progression," he told Lawyers Weekly.
The new associate role will include a salary increase in conjunction with the promotion, but Dann would not specify salary differences.
Karen Bennett, Corrs' national people development manager, said the associate role would also offer lawyers the chance to develop commercial skills and experience through "increased responsibilities and stronger client relationships".