KWM fights off New York copyright action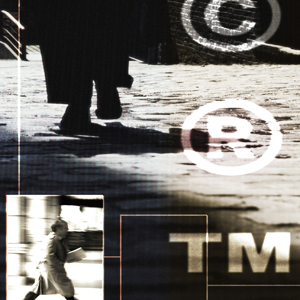 Outspoken Indigenous activist and artist Richard Bell has won a case against New York filmmaker Tanya Steele who removed his film offline.
Represented by King & Wood Mallesons (KWM), led by Brisbane-based IP partner John Swinson, Bell was awarded damages of $147,000 by the Federal Court of Australia on 16 March.
The case was based on an arrangement whereby Bell paid Steele to assist him in the making of The Blackfella's Guide to New York – a film showing New Yorkers as anthropological specimens – in 2010 during his artist residency in New York City. Steele was involved in making the film from the first day of shooting until the last. She was also to arrange for someone to edit the film but, according to Swinson, "the first edit was atrocious", and as a result Bell retained a person in Australia to edit the final production.
Once the film was complete, Josh Milani of Milani Galleries posted the video online using the file-sharing service Vimeo. However, Steele's lawyers had the video removed, claiming copyright infringement.
According to Swinson, Bell, who last year caused controversy when he revealed that he had selected the winner of the $30,000 Sulman prize by tossing a coin, was "completely shocked" and "incredibly upset" that the film had been taken down from public exhibition.
"The facts are quite simple," said Swinson. "Richard paid [Steele] to work on the film and the two camera men assigned all their copyright to Richard. We don't know what contribution she's claiming she has got copyright right in."
The Federal Court agreed, finding Steele's threats "groundless" against both Bell and his agent Milani.
Swinson, together with KWM lawyers Christina Scurm, Josh Duffy and Rebecca Slater, secured Bell $147,000 to cover damage to his artistic reputation, integrity, six painting sales and a film sale which would have been made, had the film remained public.
"These threats have been hanging over my head and impacting my reputation, but Ms Steele's aggressive actions have backfired in her face. I have been vindicated. She will not try to mess with an Aussie again, I am sure," said Bell.
Steele was represented by IP partner Kerry A Brennan from US-based firm Pillsbury Winthrop Shaw Pittman. Steele's team did not show in court to defend the threats.
"This case alerts people to the fact that if you make unjustified threats to [a third party like Vimeo], Facebook or YouTube and say that content should be taken down because you own the copyright – and if in fact you're wrong – there's potential liability for you," said Swinson, adding that this is the first time damages have been awarded where a third party had content removed from the internet without legal justification.
However, the dispute is far from over with Steele bringing a lawsuit in New York.
"Laws on copyright are slightly different in every country, [but] in this case, they're not going to lead to a different outcome," said Swinson.
Bell has engaged New York copyright lawyer Jonathan Reichman to enforce the judgment in New York.
Unique case, unique client
The copyright case surrounding The Blackfella's Guide to New York constitutes the reverse of typical IP disputes where artists and musicians want their content taken offline. However, according to Swinson it fits neatly within the debate currently playing out in the High Court with respect to the iiNet case.
"This whole issue about the liability of third parties or intermediaries for copyright infringement of the users is one of the most controversial topics currently," he said.
"If you're sitting there as an intermediary and told you'll be liable if you don't comply, you're more likely to rely upon the notice given to you and so this claim of 'unjustified threats' will become an important safeguard for people where someone improperly takes down your work."
Grappling with 21st century IP issues, Swinson also had a unique client on his hands. Having been extremely critical in the past of the way government has handled Indigenous affairs, the Brisbane-based artist had carefully considered using the courts to help his case.
"We sat down and said, 'Copyright laws are in your favour. Do we use the court systems provided by the Australian Government to enforce your rights or not?' and he had to really think about that as an issue for him," said Swinson.