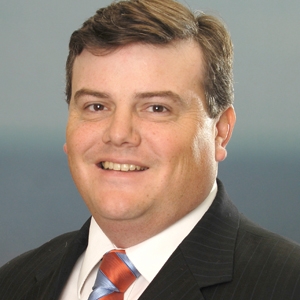 American firm Squire Sanders is looking to expand its solitary Australian office in Perth and start a practice in Sydney or Melbourne.
Duncan Maclean (pictured), the Perth-based head of the firm's global energy and resources practice, told Lawyers Weekly that Squire Sanders would like at least one office on the east coast by the end of the year, and preferably earlier.
"We are looking at a number of options [for expansion]," said Maclean. "Obviously, each option has its strengthes and weaknesses, but if you asked for my personal view, I would tend to favour the acquisition of an existing presence in Sydney.
"However, all things are on the table."
Squire Sanders, a US-based global firm with 36 offices in 17 countries, opened its Perth office in October last year. Maclean was one of the 14 founding partners of its Australian practice, with all of those partners coming from Minter Ellison. At the time, the Minters office was not a financially integrated part of the firm's national practice.
In rebuilding its Perth practice, Minters has now fully integrated the Perth office into the firm's network. It currently has six partners in Perth.
Lawyers Weekly understands that Squire Sanders has had discussions with a number of national firms about expansion. One firm that Squire Sanders has been linked to is Middletons. However, Middletons managing partner Nick Nichola scoffed at suggestions that his firm had any formal negotiations with Squire Sanders over a proposed merger.
"Squire Sanders has not come knocking on our door," he said. "They haven't come knocking and we haven't had discussions with them.
"Our board is currently looking at that whole issue [arrival of global law firms in Australia], and how we position ourselves with respect to the globalisation of the Australian legal sector."
With the opening of a Brisbane office on 1 March, Middletons now has four national offices.
Maclean said Squire Sanders wants to open an office on the east coast in an attempt to capture some of the lucrative work emanating from the banking and finance sector.
"In terms of what we would have on the east coast, we would want it to be complementary [to] what we do, rather than duplicating what we are already doing in Perth," he said. "I think we would be really trying to cover areas that are of importance on the east coast, and in particular in Sydney.
"Our focus would be on corporate work and finance work."