UK Bribery Act's reach "frightening"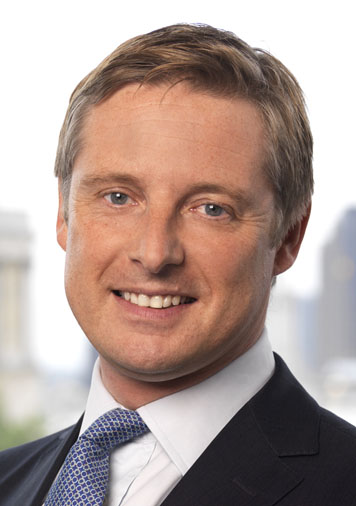 Australian companies are at serious risk of falling foul of the UK's draconian new anti-bribery laws, and they had better be prepared or face the consequences, say visiting experts in international corporate crime.
Simon Airey (pictured), DLA Piper's head of Corporate Crime, Investigations & Compliance in the UK, and Carolyn Fitzhugh McNiven, a US-based DLA Piper partner, were in Australia last week for a road show aimed at alerting clients to the "frightening" new laws.
The UK's Bribery Act 2010 entered into force on 1 July 2011 and already has international corporations terrified of what is essentially a new era in the fight against corporate corruption.
"The number of prosecutions and the value of the fines – just in the last four years – have been steadily rising," Airey told Lawyers Weekly. "But this was under the old law.  Under the new Act, things will get much worse."
"It is a frightening message, and sometimes we have to be careful about not being seen to scaremonger. This legislation is just part of a new and aggressive approach to this issue all around the world."
While laws against bribery and corruption in the UK have been strict for some time, Airey said the primary change that has corporate clients anxious is the section 7 offence of failing to prevent bribery.
"There are some really nasty features of the Bribery Act that take it way beyond the shores of the UK," he said. "That includes section 7. Companies don't need to participate in bribery, they don't even need to be aware of bribery, but if somebody who is associated with them is bribing somebody else for their benefit, they are liable."
Airey said this new provision is not easily defended.
"The only defence to the section 7 offence is to demonstrate to a prosecutor that, at the time the bribery took place, the company had 'adequate procedures' in place that were designed to prevent  bribery," he said.
"But you can't just take anti-bribery policies and procedures off a shelf. They have got to be designed for the risks you perceive as you do business, the sector you're in, and the third parties that you do business with … If your procedures aren't adequate, you have no defence, and you're guilty."
 Dirty money infects everyone
Airey said the recent global crackdown on bribery and corruption can be attributed, in part, to the emergence of some startling figures as to the annual cost of such activity.
"The annual cost of bribery and corruption in Africa, for example, is believed to be $US148 billion ($141.2 billion). That is believed to put 20 per cent onto the price of goods and services, and amounts to 25 per cent of the entire GDP of that continent," he said.
"In Europe, it costs €120 billion ($152.2 billion) annually, and the total value of bribes paid globally is estimated to be around a trillion US dollars a year. Regulators view this as a cancer in some of the poorest countries in the world and they have new ways of tackling it."
Airey, McNiven and Sydney-based DLA Piper partner Amanda Turnill all agree that a new and ruthless era in fighting corruption has emerged. Added to a growing desire to "create a level playing field", it is becoming clear that "dirty" corporate behaviour will no longer be tolerated.
According to McNiven, the US is experiencing a period in which large fines are no longer seen by regulators as adequate. In response, regulators are cracking down and handing out hefty jail terms.
"There has been an explosion of investigations and prosecutions under the Foreign Corrupt Practices Act, and the reality is that most companies that come under investigation are not in a position to go to trial," she said. "In Nigeria, for example, people were bribing officials by bringing in truckloads of cash – literally. The Department of Justice has been laser-like in its approach to going after companies in this space."
According to Turnill, while Australian companies have traditionally been a little slow in getting up-to-speed with anti-bribery developments, the new UK regime and the general international crackdown has most definitely raised some eyebrows – and some concerns.
"We are behind here in Australia. There has been a bit of a time lag in this area, but now clients are becoming concerned because they're seeing what's happening internationally," she said.
Turnill also said there are likely to be some changes to Australia's Criminal Code Act 1995 in light of the UK's Bribery Act, which is largely seen as the new "gold standard" internationally.  "It is likely that the 'facilitation payments' defence will be taken away … That will really bring up standards here quite remarkably," she said.