Wallabies legend talks law and rugby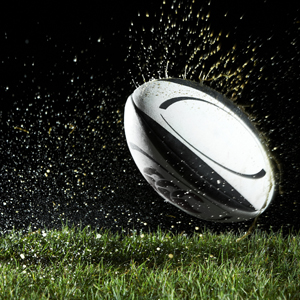 Former lawyer and Wallabies captain Nick Farr-Jones has regaled in-house lawyers with tales of his rugby career and warned them they don't have to be "everything to everyone".
Speaking at the NSW Australian Corporate Lawyers Association (ACLA) conference on 27 March, the former Australian rugby union scrumhalf said he remembers seeing "strange, egg-shaped balls" when he fronted up to Newington College, aged 12, having only kicked soccer balls in his childhood.
He asked the school coach if there was a position for him on the rugby team, to which the coach replied, "Yes, this is an inclusive game. You're the smallest guy. There's a number nine jersey, scrumhalf".
"That was my passport to the world," said Farr-Jones, who reflected on his renowned and varied career in front of around 100 in-house lawyers gathered in Sydney.
During his time with the Wallabies, Farr-Jones worked at Sydney firm Garland Seaborn and Abbott, the same firm his grandfather was a partner in for 40 years.
He expressed gratitude at having the opportunity to go to university and spend four "fantastic years" living at St Andrews College while playing amateur rugby.
"If I had been 10 years later, I wouldn't have had the chance to go to university. The guys now sign contracts with their provincial teams or the Australian Rugby Union or both. Effectively their day job is their rugby," he said.
On his first day of work in 1985, Farr-Jones knocked on the door of Michael Holden, now a senior partner and chairman of the firm (which is today called Garland Hawthorn Brahe) and asked, "What kind of law do you think I'd be good at?".
Farr-Jones recalls his answer: "Nick, don't worry about the sort of law you should do, work out what sort of person you are. There are finders, minders, binders and grinders."
"I've never forgotten that," said Farr-Jones, who classifies himself as a "finder" of new business and a "minder" of existing relationships, as opposed to a "grinder" who doesn't like going to client meetings but loves sitting behind a computer doing financial modelling, for example.
"I love going to meetings, I'm happy to hop on a plane, to knock on doors," he said.
Farr-Jones asserted that it is "really, really important" to work out what you're good at and surround yourself with people who fill the void.
This is something he became extra mindful of shortly after sporting retirement, when he also left the legal game and pursued a career in investment banking.
This took him to Paris, where we worked in commodities marketing with the Societe Generale bank; somewhere he at first felt out of place.
"I'll never forget the first three or four months of life in Paris," said Farr-Jones. "I was a lawyer [but] I wasn't involved in a legal job. I was invited into the organisation to open up Africa and mining and particular gold derivatives … There were times when I thought, 'What am I doing? I can't speak the language, I'm not a banker, what on earth have I got myself into?'"
Having brought his wife and two young children to Paris, Farr-Jones said he had to work out that "you don't have to be everything to everyone".
Farr-Jones applies that notion in rugby too, where he said there is a position for the "little guy", the greyhound, the winger, "the guy who's my height, but my height in width … he's got no neck, little slits for eyes, the front row forward" and the six-foot-nine variety.
"There's a position for everyone and I think that's the same for business," said Farr-Jones, adding that team spirit, acknowledging and celebrating the "grinders" and "finders" alike, is vital, even in small in-house legal teams.
"In 1991 we took 27 guys away," he recounted. "Two guys never took their boots to the game, but what they did off-field was so damn important to what we did on the field."