Lawyers must cultivate "emotional intelligence"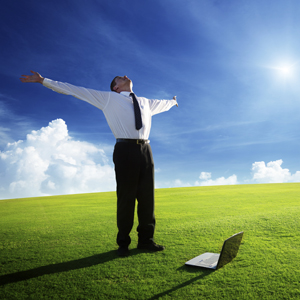 Lawyers who turn to the "rule book" to work out whether they have conflict of interest on their hands have "lost the plot", according to the NSW Legal Services Commissioner.
Steve Mark addressed the 2012 Australian Corporate Lawyers Association (ACLA) conference on 27 March, alongside the general counsel of ACE Insurance Ltd, Jon Downes; the executive chairman of Yaris Pty Ltd, Ian Goddard; and the CEO of the Public Interest Advocacy Centre (PIAC), Ed Santow.
The panel presented the Ethical Considerations for In-House Counsel session, and offered ethical dilemmas and observations based on experience within their organisations.
"Ethics is a word like 'love', 'truth' and 'beauty'; people tend to use it a lot but no-one actually has a clue what it means," said Mark, after reminding the 100 in-house lawyers gathered that their duty to the court is an "ethical higher duty".
Mark explained that lawyers, particularly in private practice but also in government and in-house teams, sometimes struggle with the concept of ethics because as lawyers, "we're trained to defer to rules".
"There's no such thing as an ethical rule … people have to be ethical," said Mark, who refutes a centuries-old legal view that there is no room for morality in the law, preferring to believe that ethical dilemmas make the practice of law a tricky, but "very rich and rewarding", experience.
Ethical dilemmas are never "right" and "wrong", said Mark.
"Ethical dilemmas are when you've got two 'rights' and two 'wrongs', and one's a little bit more 'right' and a little bit more 'wrong', and you have to make a choice … for yourself and for your client," he said.
"Usually, the only real place you can look is in your values. The rule book won't help you. If you can't smell [a conflict of interest], you're already in trouble.
"That's what makes us, as lawyers, focus on that human quality called emotional intelligence, because that's what we need … That's what promotes and supports professionalism."
Ethical infrastructure
Creating ethical infrastructure in firms and legal businesses is vital to helping lawyers develop emotional intelligence and determine when ethical dilemmas arise.
Goddard practised in commercial law for 23 years, with 18 years as a partner at Corrs Chambers Westgarth, before forming a technology start-up company in 1995.
He believes technology infrastructure can be used to enforce the social, behavioural and ethical rules of an organisation.
Goddard offered eBay as an example of a company which enforces "a very strict set of ethics" through its system of rating vendors and buyers by their transactions and honesty record.
"You get the sort of ethics that prevail in a very small country community [where] you know who the buyers and sellers are and whether you can trust each other or not. This is enforced in a global community," said Goddard.
The ability of modern technology and legal management systems to preserve all data and emails helps create the "informed purchaser", which Goddard said is able to select the best lawyer for the matter, and manage their performance.
"[The informed purchaser] can manage and preserve all the data and knowledge and advices that comes out of the transaction, manage the payments, manage the budget, make sure the invoice matches the original estimate ... and above all that there is complete visibility into each matter and the aggregate of the matter," he said, adding that technology can help ensure "an honest day's work for an honest day's pay" while also supporting equal opportunities for men and women.
"In Victoria, there is some data [which says that] 34 per cent of work went to female barristers, yet only 15 per cent of the fees went to female barristers."
When buying and maintaining large legal management systems, Goddard said general counsels (GCs) need to make informed choices, as "they are in a position of power to exercise a lot of influence should they choose to".
"GCs in the top 200 organisations and corporations in the US command 80 per cent of the legal dollar, and the legal spend in the US is [huge]," he said. "In my experience, [GCs] don't exert that influence nearly as much as they could."