Lawyers recognised for helping arts community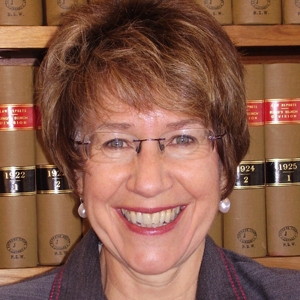 The Australian lawyers who volunteered their time to the arts community in 2011 have been recognised at the Arts Law Centre's annual Pro Bono Awards Night held on 2 April.
Twenty-nine lawyers were recognised for their contribution and were presented with an award from the president of the Arts Law Centre, Justice Margaret Beazley (pictured). Many other lawyers who contributed to the services of the Arts Law Centre throughout 2011 were also acknowledged.
"Without the support of the 200-plus pro bono lawyers, our services would grind to a halt," said Beazley, who was the first woman appointed to the NSW Court of Appeal and has held the position of president of the Arts Law Centre since 2011.
Each year, the Arts Law Centre commissions an emerging artist to produce a limited edition print. These prints were presented to those lawyers who provided an exceptional level of assistance through the Centre's pro bono legal advice service.
"Their contributions are quite diverse, very valuable and much appreciated," said the executive director of the Arts Law Centre, Robyn Ayres. "If we added up all the hours of work they provide it would be worth over a million dollars to the arts community."
Ayres also acknowledged the contributions made by the daytime volunteers, many of whom were law students.
Recipients of the Pro Bono Print Commission Award:
•    Ben Kay, Digby Law
•    David Steward, Wrays
•    David Vodicka, Media Arts Lawyers
•    Donnie Harris, Roberts Nehmer McKee Lawyers
•    Harold Littler, McKays Solicitors
•    James Samargis, Victorian Bar
•    Jeremy Storer,  Storers Legal
•    Jules Munro, Simpsons
•    Kenneth Ti, Phang Legal
•    Kim Pettigrew, Vivid Wireless
•    Marie Foyle, Turner International
•    Mark Davidson, Davidson Law
•    Melanie Bouton, Freehills
•    Melissa Sanghera, Freehills
•    Michael Easton, Michael Easton Legal
•    Michael Tucak, Creative Legal
•    Rohan Higgins, Black Stone Chambers
•    Sarah Cameron, McDonald Partners
•    Stephen Boyle, Stephen Boyle
•    Stephen Digby, Digby Law
•    Tracey Wren, Netspace
•    Zero Partos, Victorian Bar
•    Kristin Stammer, Freehills
•    Jane Witter, Telstra
•    Mary Saywell Baker & McKenzie
•    Scott McDonald & Alex Parker DLA Piper
•    Sarah Lux, Allens Arthur Robinson
•    Garry Beath, Minter Ellison
•    David Jenaway & Stephen Penglis, Freehills