Taking lawyers, not my old firm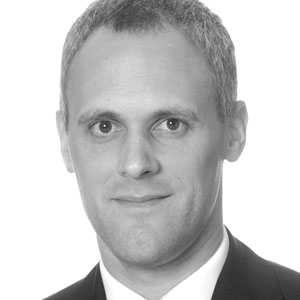 A Linklaters partner due to arrive in Australia this month has said he is coming to recruit lawyers, and will not be speaking to partners from Allens Arthur Robinson about a possible merger.
Linklaters London-based litigation partner Michael Sanders (pictured) arrives in Australia on 23 April. The Australian-born Sanders, who was a senior associate at Allens in Melbourne before taking a position with Linklaters in 2001, said that despite his connection to Allens, merger talks are not on his agenda.
"I am not planning to speak with anyone about that," he told Lawyers Weekly.
Sanders said that while senior people at Linklaters had spoken to Allens and other Australian firms about a possible merger, it was not a process he was personally involved in.
"We are not blind to the fact that Australia is an important and growing market, but beyond that, I can't make any further comment."
There has been speculation that Linklaters has been clearing the decks to prepare for an entry into the Australian market.
Linklaters has recently embarked upon a partnership restructure with reports that up to 35 of its London partners have been told they are not in the long-term plans of the firm.
Late last year, Michael Rose, the chief executive partner at Allens, confirmed with Lawyers Weekly that his firm had spoken to Linklaters and other firms about a possible merger.
Sanders, who is also the firm's human resources partner, will be in Australia and New Zealand for one week. He will be joined by Jess Heap, a lateral recruitment specialist at Linklaters. Sanders said a third person, preferably an "Australian that has recently joined the firm", is likely to be added to the entourage.
The trio will be seeing around 15 to 20 candidates in Sydney, Melbourne and Auckland.
"The way that Australian lawyers are trained, both in terms of university and at the right sort of firms, leads to a really high quality of output," said Sanders. "I think the lawyers from Australia and New Zealand that we have recruited have had a really high legal quality about them."
Linklaters has previously launched recruitment raids in Australia.
Last year, the firm snapped up 21 new lawyers from Australia and New Zealand, targeting the banking, capital markets and projects practice groups.
On this trip, Sanders, who is also the firm's human resources partner for London's litigation practice, said  the focus will be on strengthening the firm's litigation group and that they are looking to recruit around five lawyers to be placed in the firm's London office.
Linklaters will be considering candidates with a minimum of three to five years' post qualification experience, at or below the senior associate level.
"We are approaching things from the point of view that you need to be a litigator first," said Sanders. "After having a focus as a litigator you then focus on a particular thing, such as arbitration or competition litigation.
"We do have particular needs for people in financial services litigation, contentious regulatory work, white-collar crime and insolvency."
Linklaters has 182 partners, 799 lawyers and 2047 total staff in London.