M&A in the doldrums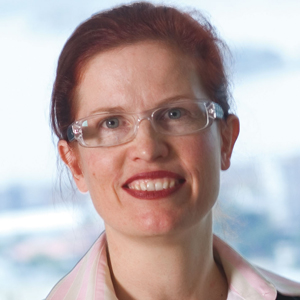 A major M&A survey has revealed a massive drop in global and regional deal activity over the last three months.
According to mergermarket, the US$421.1 billion-worth of global M&A deals announced in Q1 2012 represented a 30.3 per cent drop from Q1 2011.
While the Asia Pacific was not hit as hard as the USA, which suffered over a 50 per cent drop in activity compared to Q1 2011, it was still impacted by the global downturn.
According to mergermarket, the Asia Pacific (excluding Japan) suffered a drop of 23.2 per cent in announced deal value for the first three months of this year, compared to Q1 2011. There was a total of 361 announced deals worth a combined value of $US66.9 billion in the region, which was the lowest quarterly figure since Q3 2009.
The first quarter of 2012 also saw a 5.6 per cent drop in deal value, compared to Q4 last year.
"The M&A market has been soft throughout the whole of the world, but particularly in Australia and the Asia Pacific since Q3 2011," said Mark Pistilli, the Sydney managing partner of Clifford Chance.
While Clifford Chance fell down the mergermarket global legal adviser rankings from third in Q1 2011 to tenth for the most recent quarter, it greatly improved its Asia-Pacific (excluding Japan) ranking from 33rd to 18th over the same period.
Pistilli believes the current depressed conditions in the local M&A market suit his firm in Australia, where it has only two offices in Sydney and Perth.
"It is particularly quiet at the moment, which is why I think smaller offerings like ours in the Australian market will start to rise up through the tables," he said. "Now it is all about quality, [because] when there aren't that number of deals around you will see the smaller firms moving up the table because they will get the majority of work going around."

What is the price?
Another important competitive point of difference in a sluggish market is price.
When speaking to Lawyers Weekly earlier this year, Mallesons Stephen Jaques (now King & Wood Mallesons) partner David Friedlander painted a picture of the pressure that law firms are under to get work in a corporate market when the volume of deals has dropped.
"There is pressure on fees and it is definitely pressure that hasn't been there for a period of time," said Friedlander in January. "What has been fascinating is the extent to which the global law firms have been discounting to get the volume [of work].
"With some exceptions, they don't have the expertise or depth for some of these transactions, so they have had no impact, but for the more vanilla work, it has had an impact."
That pressure on the fee structure of private practice law firms active in the M&A market has not diminished.
"There is a lot of interest at the moment in alternative billing arrangements, such as fixed-fee pricing, so a bit of creative thinking in that space never goes astray, and clients appreciate it," said Rebecca Maslen-Stannage (pictured), a partner in the corporate group at Freehills.
While the mergermarket analysis painted a gloomy picture, there was still a degree of optimism among lawyers that the downturn in the global M&A market was reaching, or nearing, its peak.
"Talking to investment bankers, they were in a total state of doom and gloom six months ago," said Maslen-Stannage. "Now, they are all very much more bullish."
Freehills was the highest performing Australia-based firm in the mergermarket survey. It was ranked fourth for Q1 2012, with the next best Australia-based firms being Allens Arthur Robinson (9th) and Gilbert + Tobin (12th).
Global firms with offices in Australia that featured in the top 20 included Baker & McKenzie (14th) and King & Wood Mallesons (16th).
The leading firm for global M&A-announced deals according to mergermarket was Sullivan & Cromwell, followed by Latham & Watkins and Jones Day.