Former Blakes partner appointed to Federal Court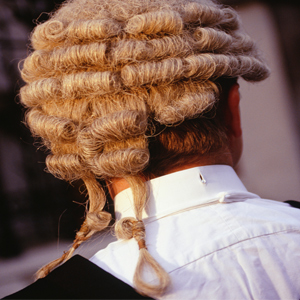 The Federal Government has appointed Dr John Griffiths and Duncan Kerr SC as judges of the Federal Court of Australia, with Kerr also named the president of the Administrative Appeals Tribunal (AAT).
iv>A barrister from New South Wales, Griffiths joined Blake Dawson and Waldron (now Ashurst) back in 1986 as a solicitor, before becoming a partner. He was appointed senior counsel in 2001 and will be assigned to the Sydney Registry of the Federal Court.
His areas of speciality include administrative law, competition law, environmental and planning law, Aboriginal land rights, commercial law, appellate practice, revenue law, broadcasting and telecommunications law.
In addition to his Bachelor of Arts and Laws from the Australian National University, Griffiths holds a Master of Laws from Harvard and a Master of Arts and a Doctor of Philosophy from Cambridge University.
A barrister from Tasmania, Kerr is only the second Tasmanian to be appointed to the Federal Court and will be the first in over 25 years.
He is currently a barrister focusing on constitutional law, administrative law and appellate work at Michael Kirby Chambers in Hobart and is also adjunct professor of law at the Queensland University of Technology. From 1987 until 2010, Kerr served in the Parliament of Australia as the Member for Denison. As well as appearing as counsel before the High Court, Kerr has previously served as a Minister of the Crown.
He will take up his appointment as judge and president of the AAT following the retirement of the Honourable Justice Garry Downes.