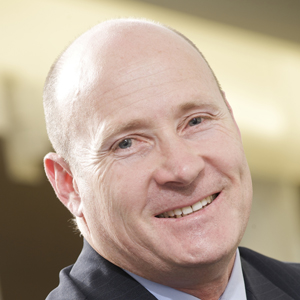 A lawyer and long-time advocate for victims of abuse in the Defence Force wants a DLA Piper report into abuse in the armed services to be made public.
Yesterday (17 April) Defence Minister Stephen Smith issued a statement that said he had received the Final Report of Phase One of the DLA Piper Review of Allegations of Sexual and Other Abuse in Defence.
The Defence Minister has not released the report publicly or indicated when victims of abuse can hope to receive compensation
"We are still in the dark, and again, we are calling for transparency," said Brian Briggs (pictured), the military compensation practice group leader at Slater & Gordon when talking to Lawyers Weekly. "Why can't they just release this information to us?"
On 7 March Smith released redacted extracts from the executive summary and key findings from Volume One of the report.
The report's principle authors, Melanie McKean, Gary Rumble and Dennis Pearce, rejected a number of methods that could be used to compensate victims.
These included bringing an action in the courts; seeking compensation under the statutory compensation schemes that cover Defence personnel; and applying for a financial payment under the Commonwealth's discretionary compensation schemes.
The review also vetoed a Royal Commission, judicial inquiry or parliamentary committee as being "too formal and cumbersome for the task of identifying persons who might be deserving of reparation".
The executive summary and key findings released by Smith on 7 March called for a national apology from the Prime Minister or Defence Minister, with the acknowledgement that "current and former ADF members have in the past suffered sexual and other abuse which they should not have suffered".
While Briggs agrees a national apology from the Prime Minister is warranted, he believes that an ex-gratia compensation scheme, which would also provide for payments to victims of abuse before 1989, is the best method to ensure abuse victims receive compensation in a timely manner.
"We are tired of inquiries," said Briggs. "The general public is tired of excuses. It is time that these people get some closure and receive some compensation and an acknowledgement of what they went through."
Smith appointed DLA to act on the inquiry in April 2011. Despite the defection of McKean, Rumble and Pearce to HWL Ebsworth shortly after the inquiry was announced, the trio continued to act on the inquiry via a contractual arrangement with DLA Piper.
Despite acting for victims of abuse and members of the Defence Force in numerous claims over many years, Briggs said the Department of Defence and lawyers from DLA Piper or HWL Ebsworth acting on the inquiry have not sought his counsel.
"I have got a lot of clients that have made submissions to DLA Piper and they are expecting DLA to actually do something about their claims," he said. "I have told them there is no way that the law firm that conducted this inquiry is going to be representing you and helping you to get compensation from the government.
"They were just briefed to respond to the terms of the inquiry and give a report to the government, which is what they have now done."