Film industry needs new business model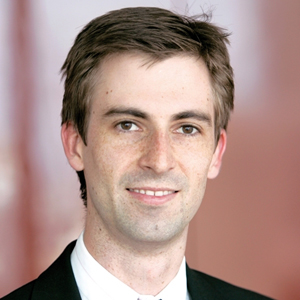 Film studios and content owners will need to consider alternative business models to combat copyright infringement, following the High Court's decision in favour of iiNet.
Film studios and content owners will need to consider alternative business models to combat copyright infringement, following the High Court's decision in favour of iiNet.
In a significant win for iiNet and Australian ISPs generally, on 20 April the High Court unanimously ruled in favour of iiNet, dismissing an appeal lodged by Roadshow Films and 33 other Australian and US content owners in relation to copyright infringement.
In March 2011, the Australian Federation Against Copyright Theft sought leave to appeal the ruling of a Full Court of the Federal Court which found that iiNet had not authorised the infringements of its users.
"The Court observed that iiNet had no direct technical power to prevent its customers from using the BitTorrent system to infringe copyright in the appelants' films," said the High Court.
According to Clayton Utz senior associate Timothy Webb (pictured), content owners now have a number of options in the wake of iiNet's win, including the consideration of other "commercial solutions" that prevent or reduce copyright infringement.
"As long as ISPs do not have any technical power to prevent the use of BitTorrent and do not encourage copyright infringement, then even if the rights holders improve the notices that they send, ISPs do not authorise the infringing acts of their users. So it's a fairly broad defence and a significant victory for iiNet and thereby ISPs," Webb told Lawyers Weekly, discussing the impact of the High Court's decision.
"Rights holders have got a few options. Obviously they can take action against individual users, suing individual subscribers for infringement. That has always been available to them – and they have resisted that for economic and other reasons – but as the High Court noted in its judgment, that option has been referred to as a 'teaspoon solution to an ocean problems'. So it's a really difficult mechanism for them to use."
Another option for rights holders, according to Webb, is to begin issuing improved notices of infringement to ISPs, but he said there are queries as to whether that option would be successful "in light of the court's findings on power to prevent".
While lobbying the government for legislative change is another option available to content owners, Webb also highlighted the "commercial solutions" that are potentially available to them.
"Another option for them is of course introducing a monetised solution. Most peer-to-peer downloading occurs because users do not have access to the lawful copies, or alternatively, they are not prepared to pay the price that is asked for those lawful copies," he said.
"One option is not to address the specific infringements that occur, but to reduce their incidence and come up with commercial solutions to deal with that."
Similarly, in a statement released on 20 April welcoming the High Court decision, iiNet chief executive officer Michael Malone reminded the film industry that increasing the availability of lawful, online content in a more timely, affordable and reasonably-priced manner would bring the focus back to customers and provide the best method of protecting content owners' copyright.
"Increasing the availability of licensed digital content is the best, most practical approach to meet consumer demand and protect copyright," said Malone.
"We have consistently said we are eager to work with the studios to make their very desirable material legitimately available to a waiting customer base – and that offer remains the same today."
Richard Cobden SC and Richard Lancaster SC represented iiNet who were instructed by Herbert Geer, with Melbourne-based telecommunications partner Graham Phillips leading the team.
Roadshow Films used Gilbert + Tobin, with the firm's head of litigation and IP, Michael Williams, the lead partner. Williams is viewed as one of the leading IP lawyers in Australia, acting for the recording industry in its US$115 million settlement with the operators of the Kazaa file-sharing system.  Tony Bannon SC and John Hennessy SC were instructed.
Banki Haddock Fiora acted for the Australasian Performing Right Association and Carwardine Legal Solicitors represented the Communications Alliance Limited.