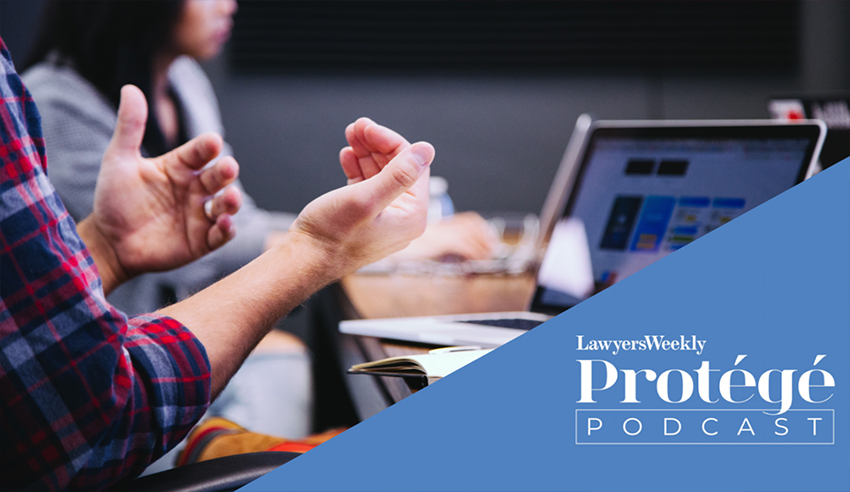 With mental health and sexual harassment at the forefront of the legal profession, and of great concern to young lawyers, the ALSA has planned for real change in 2021.
In The Protégé Podcast's first episode, host Naomi Neilson is joined by the Australian Law Students Association (ALSA) president Nicholas Tsekouras and immediate past president Margaret Cai to discuss the initiatives the ALSA has put in place to combat mental health issues and sexual harassment in the profession for young lawyers.
We also talk about the recent higher education bill and what this means for the future of the legal profession, the commitment from ALSA to be the voice of next-generation lawyers, what 2020 has taught them and where it will go in 2021. 
Listen now!
If you have any questions about the podcast, any topics you might want us to look into or want to join me on an episode, please reach out – we would love to hear from you!
You can reach us at the following: 
Emails: This email address is being protected from spambots. You need JavaScript enabled to view it. or This email address is being protected from spambots. You need JavaScript enabled to view it.
Socials: Follow us on LinkedIn, Facebook and Twitter or reach out to me directly here.