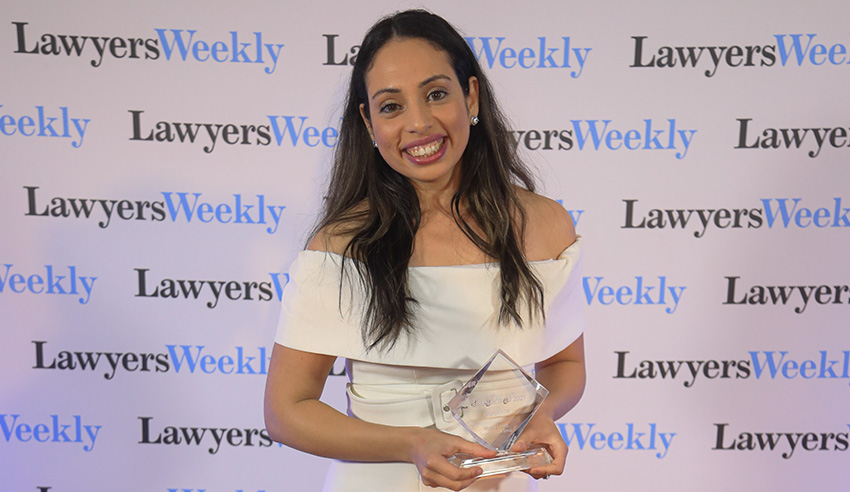 Young gun Marial Lewis has already done more by the age of 30 than most, if not all, lawyers her age. In the new normal, she says, her journey to success will not be uncommon.
On this episode of The Boutique Lawyer Show, host Jerome Doraisamy is joined by Crossover Law Group founder and principal Marial Lewis, who won the Migration Law category at the 2021 30 Under 30 Awards, to discuss her early rise to partnership and how that helped her create a path to firm ownership, and the challenges she has overcome in shouldering significant personal and professional responsibility at such a young age.
 
The pair also discuss how the pandemic has impacted upon the work of migration lawyers, the need to utilise NewLaw methodology in the modern age, lessons learned and Marial's advice for young parents looking to lead in the post-pandemic marketplace, as well as creative ways that leaders can better support staff moving forward.

If you like this episode, show your support by rating us or leaving a review on Apple Podcasts (The Lawyers Weekly Show) and by following Lawyers Weekly on social media: Facebook, Twitter and LinkedIn.

If you have any questions about what you heard today, any topics of interest you have in mind, or if you'd like to lend your voice to the show, email This email address is being protected from spambots. You need JavaScript enabled to view it. for more insights!
Plus, in case you missed them, check out our most recent episodes: