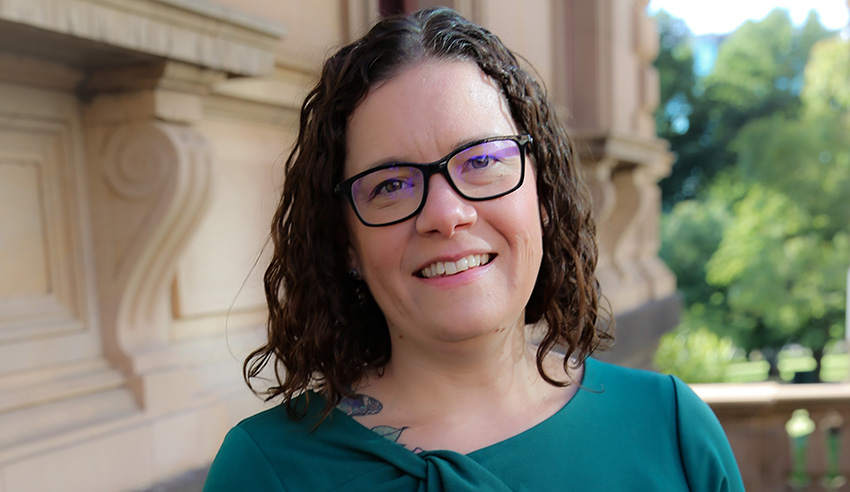 Sarah Jefford is "sick of the mediocrity" in federal politics. This, coupled with her strong sense of social justice and keen awareness of inequity across Australia, is driving her to serve her community as a member of parliament
On this episode of The Lawyers Weekly Show, host Jerome Doraisamy is joined by award-nominated family and surrogacy lawyer Sarah Jefford – who is standing for the Australian Greens in the Victorian electorate of Wills – to discuss her 2018 experience as a surrogate for two fathers and how that experience informs her work as a family and surrogacy lawyer.
Ms Jefford also outlines her motivations in running for Parliament, why Indigenous issues are so close to her heart, why she thinks lawyers are uniquely concerned with integrity in politics and environmental concerns relative to other professional services strands, how she can serve the community around her and what she's learned along the campaign trail to date. 

If you like this episode, show your support by rating us or leaving a review on Apple Podcasts (The Lawyers Weekly Show) and by following Lawyers Weekly on social media: Facebook, Twitter and LinkedIn.
If you have any questions about what you heard today, any topics of interest you have in mind, or if you'd like to lend your voice to the show, email This email address is being protected from spambots. You need JavaScript enabled to view it. for more insights!
Plus, in case you missed them, check out our most recent episodes: