Robust talks with ASEAN leaders critical: Human Rights Watch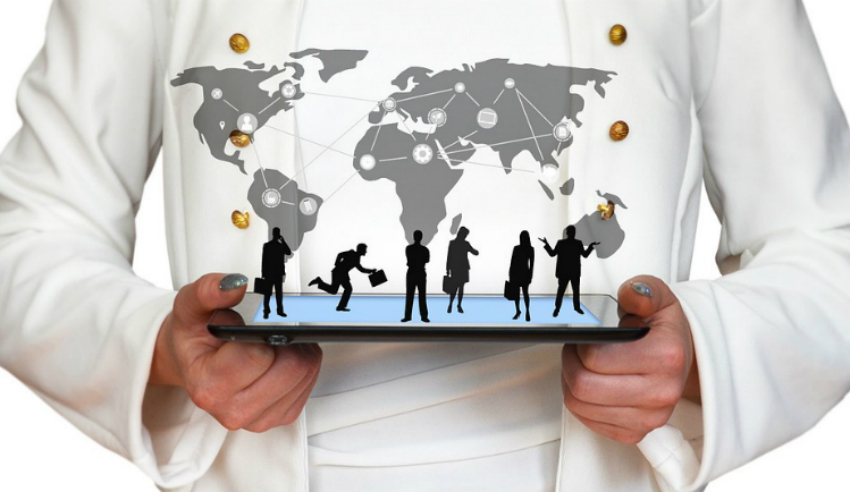 A briefing paper released ahead of the ASEAN-Australia special summit this weekend has called for Malcolm Turnbull to engage with some of the region's "most abusive leaders" by publicly addressing human rights transgressions taking place in the ASEAN member states.
The citizens of some of Australia's closes neighbours depend on Australian Prime Minister Malcolm Turnbull to initiate frank conversations with leaders of the ASEAN member states at a special summit in Sydney this weekend, Human Rights Watch (HRW) has said.
A briefing paper released by the group has detailed human rights concerns in eight of 10 ASEAN member states, in particular underscoring reported crimes against humanity in Myanmar and the Philippines.
All ASEAN leaders will be attending the summit this weekend (17-18 March), except for the President of the Philippines, Rodrigo Duterte.
"Australia's failure to publicly raise human rights concerns at the summit would not only provide a propaganda coup to ASEAN's most abusive leaders, it would embolden all the region's leaders contemplating major crackdowns, jailing journalists, or dismantling democratic institutions," Australian director for HRW Elaine Pearson said.  
"The ASEAN summit shouldn't just be an opportunity to dance with dictators, but a chance to publicly press them over horrific human rights abuses across the region."
Local diplomats have remained largely tight-lipped about any scope for raising human rights concerns with members of the ASEAN bloc.
The official program for the special summit will broadly focus regional on business and security interests. Plenary talks will also take place during the event to canvass co-operation topics including education, trade liberalisation, economic technical co-operation and defence.
In February, HRW sent a letter to Mr Turnbull, calling for human rights to be the central component of the special summit agenda. The group also expressed a desire for there to be opportunities for civil society participation at the summit.
"If Australia can invite business representatives and security analysts from ASEAN countries, it should have no difficulty inviting civil society groups from the region," the group said.
Ms Pearson noted that throughout the ASEAN region, there was little to no accountability for grave abuses committed by state security forces. She added that Australia should have gumption in its efforts to promote human rights interests in the region and not be deterred on account of Chinese efforts to assert greater influence in ASEAN countries.
"It would be a big mistake for Australia to gloss over human rights issues because of fears it could push countries closer to China," Ms Pearson said.
"A race to the bottom on human rights with China would be a terrible outcome not only for people in ASEAN countries, but for Australia as well."
The HRW briefing paper outlined that nearly all leaders invited to the summit were part of governments in the region which denied basic liberties and fundamental freedoms to their citizens.
In Myanmar and the Philippines, for example, HRW said state security forces were implicated in ongoing crimes against humanity. The organisation added that the governments of both countries had shown no signs of respecting calls from the United Nations to end the atrocities and hold those responsible to account.
HRW also raised specific human rights concerns about state-imposed restrictions on free expression in Thailand, Vietnam, Malaysia and Singapore.
Meanwhile, civil and political rights in Cambodia have rapidly deteriorated over the past 12 months. The HRW briefing paper said that since 2016 a crackdown, led by the ruling Cambodia People's Party (CPP), had dissolved the main opposition party and banned over 100 members from political activity.
"Throughout 2017 the government continued to deny Cambodians the right to free speech and peaceful assembly by suppressing protests and issuing a series of bans on gatherings and processions," the paper said.
"Cambodia's anti-corruption authorities, rather than conducting investigations into suspicious government concessions and the questionable wealth of senior CPP leaders and their families, instead carried out politically motivated investigations of the [opposition party] and other organisations critical of the government."
A total of 35 Cambodian opposition and civil society leaders were imprisoned by Cambodian authorities since July 2015.
HRW said that for more than 30 years Cambodian Prime Minister Hun Sen had used "violence, intimidation, and politically motivated arrests and prosecutions against all perceived opponents" to rule the country, all the while "allowing high-level corruption and cronyism to flourish."
"Hun Sen recently threatened potential protesters who burn effigies of him in Australia, saying: 'I will follow you all the way to your doorstep and beat you right there.… I can use violence against you.'
Last week News Corp reported that ANU chancellor and former Australian foreign minister Gareth Evans told a forum that the world's response to the CPP's oppression had been "impossibly limp".
Professor Evans, who was a key negotiator of the 1973 Paris Peace Agreements, which ended Cambodia's civil war, said that Hun Sen's government had been "getting away with murder". He told the audience at the 'Cambodia on the Brink' event that silence on "government anxiety not to rock any boats in the lead-up to the summit" was wrong.
"It is time for Cambodia's ­political leaders to be named, shamed, investigated, and sanctioned by the international community," Professor Evans said.
Ms Pearson acknowledged that for Australia to be an effective regional leader, engaging with human rights issues meant offering assistance for reform. Merely hoping that "closer trade and security ties will somehow magically transform abusive governments into rights-respecting" would not work, she warned.
"Robust engagement on good governance, democracy and human rights does not mean lecturing others, but instead discussing serious human rights issues that are critical to ASEAN governments and people," Ms Pearson said.
"Turnbull should speak publicly about the serious human rights problems throughout ASEAN, offer assistance in genuine reform efforts, and press ASEAN leaders to work directly with civil society groups and the general public to build rights-respecting democracies," she said.