'They are not in detention', says former A-G re kids on Nauru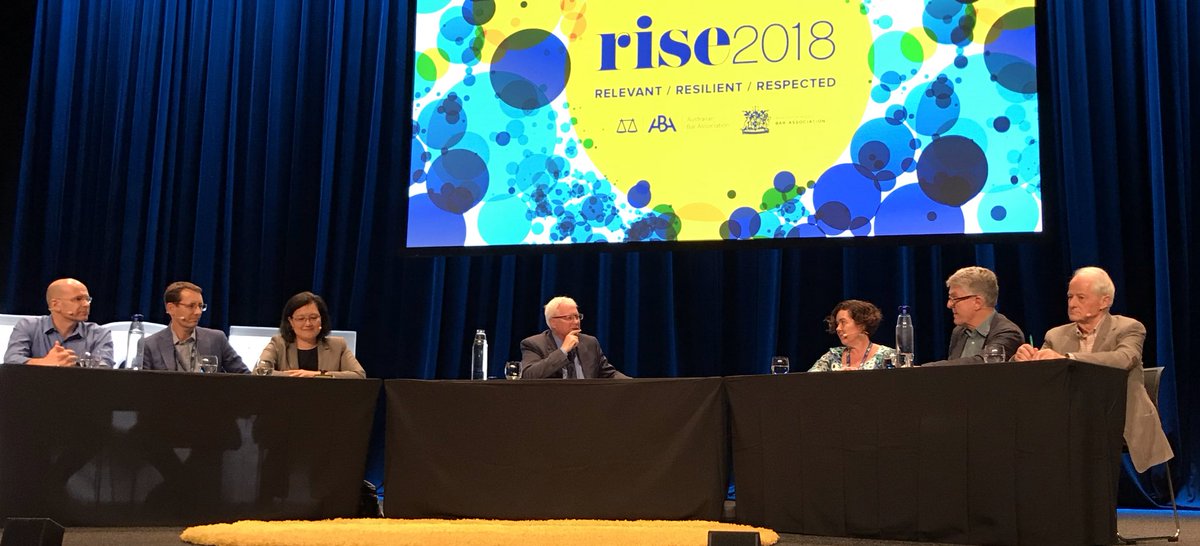 Speaking over the weekend at the Australian Bar Association and NSW Bar Association National Conference, former federal attorney-general Philip Ruddock said asylum seekers on Nauru are "required to remain [there, but] there are no detention facilities" on the island nation.
Mr Ruddock's comments came as part of a Q&A session, hosted by ABC presenter Tony Jones, and also featured journalist David Marr, incoming president of the Queensland Bar Association Rebecca Treston QC, barrister Angus Stewart SC, UNSW dean of law Professor George Williams and AMP capital funds management chair Ming Long.
The comments were made as the panel was responding to a question from this journalist about the consistent breaching, by both Labor and Coalition governments, of Australia's obligation to consider the best interest of a child under the United Nations Convention on the Rights of the Child.
The panel was discussing – as part of the overall response – the 'New Zealand deal', under which asylum seekers could go to NZ on the condition of never coming to Australia, and it was put to Mr Ruddock by Mr Jones whether children, who didn't make a conscious decision to get on a boat, should also be banned from Australia.
Mr Ruddock – while noting that he is "appalled" by the treatment of refugee children around the world generally, in particular those currently at Cox's Bazar in Bangladesh – said that he would want "families [on Nauru] to be treated as family groups".
"In Nauru, at the moment, nobody is tamed. They are required to remain in Nauru [but] there are no detention facilities in Nauru. There is accommodation, they have to remain there. They're in a separate nation state, they are not in detention," he said.
"They are seeking to access Australia without lawful authority. That's the starting point. Of course, we need to look after the children appropriately, and of course you make appropriate judgments of when you should perhaps bring them here."
Some of the other panellists took umbrage with Mr Ruddock's comments, with Mr Marr noting: "Philip, this is so crude".
Ms Treston picked up on Mr Ruddock's point that "it's a question of appropriate judgment, but it's plain that we're not getting an appropriate judgment in relation to this issue".
"The medical professionals are telling us the children should come off Nauru, we know it's a question of human rights, that children should come off Nauru. We've got options to deal with it, and it has to be done tomorrow, not again at six months' time, or a time in which it's convenient politically for the government, it just has to be done," she said.
"The question is, do we send them to New Zealand if they will still have them, or do we bring them here? But let's do it, exercising appropriate judgment, tomorrow."
Professor Williams added that the community "has spoken on this one", and we can see the government "responding very clearly".
"It is removing children from Nauru, but it's in this difficult bind. It doesn't want to be seen to be doing something," he mused.
"And that again explains where the politics, if you like, has got to on this, which is so dysfunctional on both sides, that we've simply lost sight of the ability to do the humane thing, and indeed to take proper credit for doing the humane thing. But it doesn't seem to be possible."
Photo source: Twitter - @FiMcLeodSC