Non-partisan advocacy organisation Transparency International Australia – which is chaired by barrister and Labor candidate for the federal seat of Higgins Fiona McLeod SC – has released its draft recommendations from Australia's second National Integrity System Assessment, which considers how to strengthen accountability and integrity of government.
"This detailed research puts more meat on the bones of the promises made by all major political parties and independents, as integrity reform becomes a key election issue," TI Australia CEO Serena Lillywhite said.
"The question is no longer 'will we have an anti-corruption watchdog', it is 'how can we have the best one for our democracy' and what else is needed beyond simply that one reform? In this draft report we present the architecture of a new system – one that goes beyond punishing corruption and fosters the highest level of integrity across our government and parliament."
TI Australia board member and Professor of public policy and law at Griffith University AJ Brown said the recommendations from the organisation were features that are missing from proposals for the National Integrity Commission – including the government's own proposal.
"Major recommendations focus on the national integrity commission – why it must have a broad, truly national focus, why it must not be limited to just criminal corruption, why it needs strong and clearer public hearing powers, and why there must be a strong framework of mandatory real-time reporting of corruption issues," he said.
"We estimate that Australia needs to spend $100 million a year for a strong, effective and well-coordinated system that clamps down on corruption and promotes political integrity across all government functions."
"While the Coalition Government has promised 30 per cent more resources to its proposed Commonwealth Integrity Commission than the Australian Labor Party, neither party has committed adequate funds, and neither party has a monopoly on how to get this right," he continued.
With public trust in politicians at an all-time low, and overwhelming frustration at the lack of political integrity and corruption, Professor Brown added that all parties must to respond to TI Australia's proposals and "show their commitment to a strong national framework for democratic reform".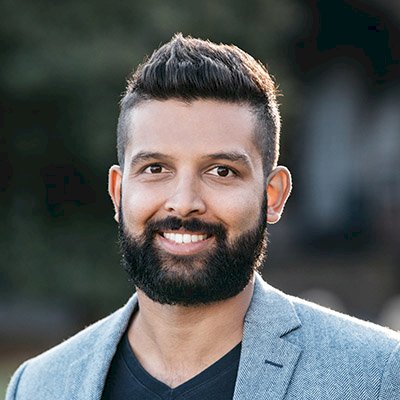 Jerome Doraisamy is a senior writer for Lawyers Weekly and Wellness Daily. He is also the author of The Wellness Doctrines book series, an admitted solicitor in NSW, an adjunct lecturer at The University of Western Australia and is a board director of Minds Count.

You can email Jerome at: This email address is being protected from spambots. You need JavaScript enabled to view it.