Labor's budget plan identifies legal funding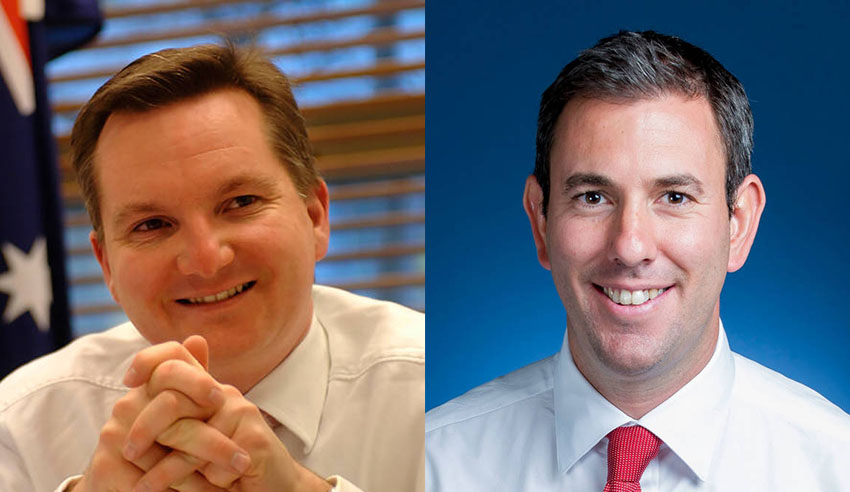 With the federal election now just days away, the Labor Party has released its budget plan, which shows a number of justice projects, areas for legislative reform and legal initiatives earmarked for action if the ALP is elected into power.
Created by shadow treasurer Chris Bowen MP and shadow minister for finance Jim Chalmers MP, and independently costed, the document appears to show a higher surplus over forward estimates than the Liberal Party's federal budget does, and would achieve a "strong surplus position" up to four years earlier than Liberal forecasts.
Community legal centres
The Labor fiscal plan appears to show that $16 million will be directed as "additional funding for community legal centres and access to justice" in the next year if elected into parliament.
This additional funding figure would rise by $4 million to $20 million for the three years until 2022–23.
Corporate crime taskforce
The ALP is highly likely to phase out funding for a corporate crime taskforce if elected into power over the weekend, with just $7 million allocated for funding over the next financial year, which will drop to $1 million in 2020–21, and sits at a zero figure for the following years.
Domestic violence
Under the umbrella action area of "women and preventing family violence", the Labor Party has shown that it is committed to placing money into a family violence justice fund, alongside the provision of other services.
$12 million will be provided for the justice fund over the next financial year, which will rise to $27 million in 2020–21, sit at $26 million for 2021–22 and fall to $24 million in the 2022–23 financial year.
Environment
Environmental law reform has been flagged under the "climate, energy, environment, agriculture and water" banner as an area where the Labor Party will spend money, with $8 million allocated over both the 2019–20 and 2020–21 financial years, respectively.
A further $3 million will be allocated for the next two years after, the report outlined.
Financial rights lawyers
Under the "DFAT, veterans' affairs, defence and immigration" banner, the Labor Party has said, if elected, it will allocate $15 million over the coming financial year for additional specialist financial rights lawyers, as previously announced, to assist victims of bank and financial services misconduct post banking royal commission. 
This figure would rise to $30 million per year from 2020 until at least 2023.
Indigenous access to justice
Having also pledged to close the Indigenous justice gap, the ALP noted a $13 million spend on such initiatives for the next financial year, which will rise to $18 million per year thereafter if elected into power this weekend.
Native Title
The ALP's figures appear to show that by abolishing the Native Title respondents scheme, it would be saving $2 million per year for the next four years.
Penalty units
The ALP plans to increase penalty units from $210 to $300 as part of its pre-election pledge, with forward figures contained in the document expecting it will raise $53 million in funds over 2019–20, $88 million in 2020–21, $101 million in 2021–22 and $112 million over 2022–23.
The Labor Party highlighted that it had worked closely with the independent Parliamentary Budget Office in costing its policies, with its budgetary plan "fully assessed and reviewed by [the] independent costing panel".
Lawyers Weekly has recently looked at the major parties' perspectives of access to justice as a federal election issue. 
The document comes after the handing down of the 2019 federal budget in early April which offered "little promise of additional legal assistance funding".
This email address is being protected from spambots. You need JavaScript enabled to view it.