'Very disappointing': Folau responds to GoFundMe page being pulled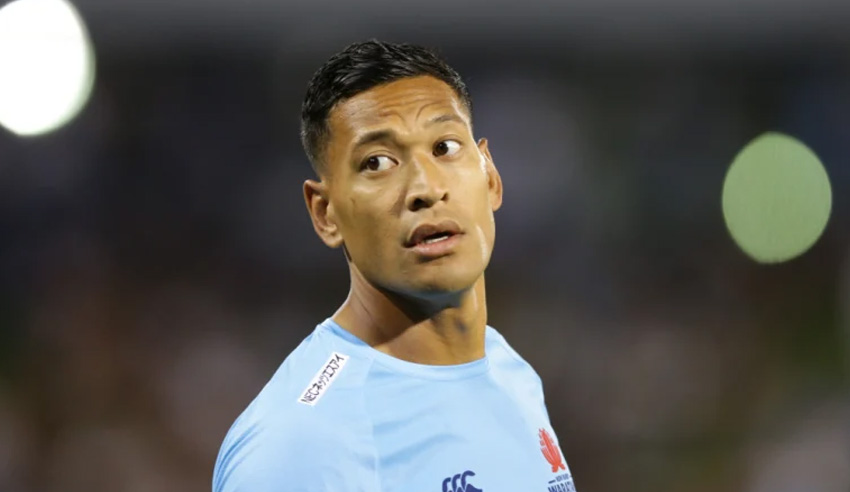 Fundraising platform GoFundMe has "buckled to demands against the freedom of Australians" by pulling the campaign to raise funds for Israel Folau's legal costs, a spokesperson for the former Wallaby said.
In a statement issued yesterday afternoon, a spokesperson for Israel Folau said the decision of GoFundMe to cancel the sacked rugby player's fundraising campaign "to support his Legal Action Fund is very disappointing".
"The fundraising campaign was in line with GoFundMe's Terms and Conditions as well as all relevant rules and regulations," the spokesperson said.
"Unfortunately, GoFundMe has buckled to demands against the freedom of Australians to donate to his cause."
There appears to be a "continuing campaign of discrimination against Israel and his supporters", the spokesperson continued.
"Israel Folau is very grateful to the 10,000-plus supporters who believed in good faith that their donations would contribute to his case against Rugby Australia. Since requesting public donations to help him with his legal action against Rugby Australia, Israel and his supporters have come under intense scrutiny in the media," the statement said.
"Further, Israel's website has been the target of what we believe was a sustained cyber attack, and there has been a deliberate attempt to vilify his wife Maria for supporting her husband."
While Mr Folau does not intend to respond in detail at this time regarding the accusations thrown at him or his family, the spokesperson added: "He wants it known that these attacks have hardened his resolve".
"Thankfully, several organisations have already expressed interest in supporting Israel's efforts to raise money for his ongoing legal case," the statement concluded.
The news follows Mr Folau's hiring of national firm Macpherson Kelley and industrial relations barrister Stuart Wood AM QC to represent him in his employment dispute against Rugby Australia and the NSW Waratahs, and the lodging of an application with the Fair Work Commission, alleging unlawful termination of his employment.
This email address is being protected from spambots. You need JavaScript enabled to view it.