Australia in 'dire need' of a real conversation about freedoms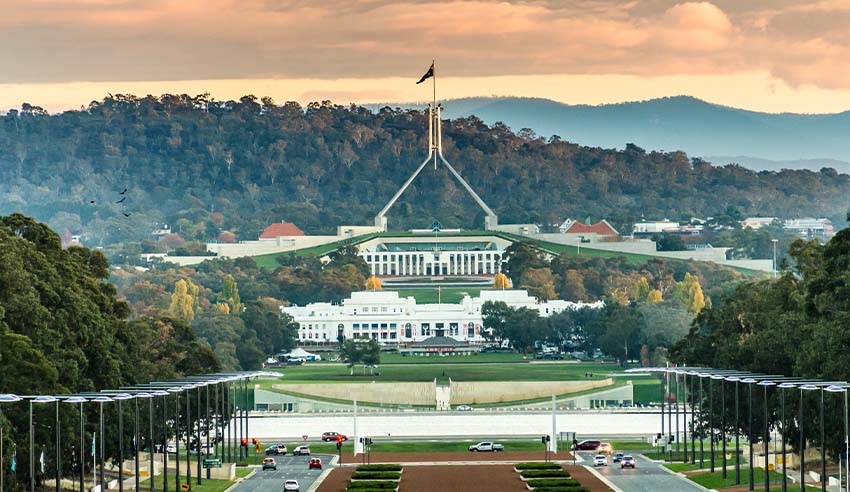 When we as a nation shy away from tough discussions about human rights and freedoms – as we have done in recent times – we risk heading down a slippery slope.
Speaking last week at the National Press Club, Law Council of Australia president Arthur Moses said the organisation had welcomed the recent release of the draft Religious Freedom Bill – not because it necessarily agreed with what the government had proposed, but because it offers a chance for us as a nation to have a "discussion that is long overdue".
That discussion, he said, is about what kind of country we want to be, "because when we baulk from these discussions, as our nation has done in recent years, I fear we are heading down a slippery slope".
"Since September 11, about 75 pieces of federal national security legislation have been passed. And there has been a slow erosion of our freedoms. The impact has been creeping. In isolation, barely noticeable," Mr Moses mused.
"This year's media raids shone a powerful light on the limits of freedoms – of people and of the press – in Australia. While protecting our community must always be a priority for the government, this must be considered in conjunction with potential impacts on human rights and freedoms."
This is not a new challenge, he noted, but it is one that "we have stopped talking about as a nation", Mr Moses posited.
"The rhetoric of calling those who disagree with your views about national security as un-Australian or not being concerned about national security is a way of avoiding having to explain and justify why laws are needed which take away the rights and freedoms of Australians."
National security must always be paramount, he continued, but added that "the moment we undermine our own rights and freedoms is the moment our enemies win".
"We must not be afraid to have these discussions. A culture of silence on some of the most critical issues does the nation a great disservice. It is possible to defend the rights of citizens and prosecute the interests of our nation," he said.
"These two concepts are not contradictory but complimentary. Regrettably, some have forgotten this in the rhetoric associated with national security legislation."
Mr Moses thus laid down a challenge for journalists, policymakers, lawyers and those in government moving forward: "Question threats to all rights and freedoms, not just those that are threats to your freedoms. Do not be afraid to have these discussions – and challenge those who would seek to shut them down."
"Enacting laws in the name of national security without testing them can result in overreach and the erosion of basic freedoms. Do not be quiet Australians. That is not your job," he submitted.
When words like the rule of law or freedom or security are "thrown around carelessly like confetti, they become white noise", he reflected.
"There has been a trend in recent years of parliamentarians tripping over themselves to enact laws in the name of national security without understanding the effect of these laws on our media or the rights of innocent citizens," Mr Moses said.
"The result is an erosion of rights and freedoms taken for granted over centuries."
The Australian Constitution provides "minimal protections", he continued, meaning that we must enact a Charter of Rights.
"[This] would offer a coherent legal framework to express and protect rights and freedoms [and] would set out a clear list of fundamental rights, values and freedoms that deserve legal protection," he said.
"[It would] promote the universal, indivisible nature of human rights, inherent in the Australian psyche but strangely not its law."
Australia has a proud history in the development of human rights, Mr Moses concluded.
"Our leadership on the world stage remains fundamental as we face an uncertain global future for human rights. We cannot lead with credibility or integrity unless we put our own house in order," he surmised.
"It would be alarmist to say our democracy is under threat. But we must always be vigilant."
Victorian Bar president Dr Matt Collins QC also spoke at the National Press Club on Wednesday, arguing for changes to uniform defamation laws.