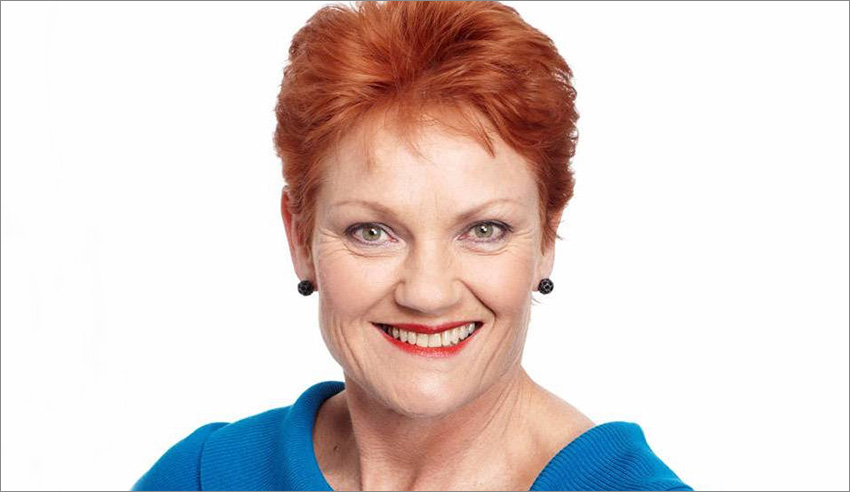 A new federal inquiry into the family law system is wholly unnecessary and takes attention away from more urgent issues, argue practitioners across the board.
The new joint parliamentary inquiry into family law and child support has been met with derision from family lawyers who are concerned that the inquiry smacks of politicking rather than taking seriously the legitimate issues facing the sector.
What is being proposed
On Tuesday, Prime Minister Scott Morrison announced a "wide-ranging inquiry" into the family law system, which he said would consider whether the current system is "fit for purpose".
"We want to ensure families can resolve issues as quickly and fairly as possible, so everyone can move on with their lives. This inquiry will allow the parliament to hear directly from families and listen to them as they give their accounts of how the family law system has been impacting them and how it interacts with the child support system," he said in a statement.
"This is a serious issue that has been raised by members and senators across the parliament and I look forward to the parliament working together through this committee to bring forward recommendations that look at how the system can be improved."
It was also announced yesterday that One Nation Senator Pauline Hanson – who has repeatedly lobbied the government to take action on perceived issues with the family law system – and Liberal backbencher Kevin Andrews MP would co-chair the inquiry.
Lack of legal experts and ALRC recommendations
Women's Legal Service Queensland CEO Angela Lynch pointed out that the inquiry is not being conducted by family law experts and that it is flawed and will cost lives. As such, there are "dangerous decisions" being made in the family law space at present, she argued.
"We are concerned the outcome will be skewed as victims won't feel safe or confident coming forward. The need for yet another inquiry is highly questionable, and its establishment seems to have been driven by an agenda that questions the reality of domestic violence," she said.
Australia has already had multiple inquiries and reviews, Ms Lynch continued, noting that women and children are "dying right now".
"All the evidence points to the need for family violence specialisation so that the 50 per cent [to] 85 per cent of matters before family law system that involve domestic violence can be dealt with by experts and dangerous decisions are not made."
"I'm asking the Prime Minister and the parliament to please think about this deeply before allowing victims to be taken through another inquiry that is not conducted by family violence experts."
Women's Legal Service NSW, on the other hand, noted that the federal government has set up this new inquiry but is still yet to act on the recommendations from the Australian Law Reform Commission.
"We are deeply concerned by proposed family law inquiry when the [government] is yet to respond to the ALRC recommendations," WLS NSW stated in a tweet.
"We know what is needed – focusing on the safety of women and children and strengthening specialisation in [family violence]. What is lacking is the political will."
For Piccardi Legal solicitor Megan Piccardi, there are also question marks over how long post-inquiry any potential changes will actually be implemented. 
"My concern is how long this inquiry will take, once the inquiry is done what action is going to be taken and how long it will take for resources to be put in and implemented into the system," she said.
"The report conducted by the ALRC last year didn't really take into account how the legal profession felt about the system and I hope that the lawyers who are assisting families get to have a voice in this inquiry." 
Political game playing
For Tiernan Family Law director Julann Tiernan, the move reeks of politicking and acquiescence to One Nation.
"This just feels like a bargaining chip concession to a crossbencher [Senator Hanson] whose support is needed for something by the government and who doesn't seem to truly grasp the issues let alone the jurisdiction she is talking about," she remarked.
"It feels like another bandaid 'look over here' response. The uplift in resources required has already been identified but isn't actioned."
Brisbane Family Law Centre director Clarissa Rayward supported this, saying: "It is such a difficult state of affairs when an extensive review last year has resulted in no further investment in implementing the recommended change".
"Unless the government of the day is willing to properly resource any system, constant reviews will sadly not go far other than to highlight the challenges that any one experiencing or working in the family law system can see daily," she posited.
Urgent need to take domestic violence seriously
Inquiries will not help change maters, Novus Law Group Australia solicitor Janis Donnelly-Coode said, unless governments recognise the "large scale health problem" that is family violence that so many solicitors in this space see.
"All family law practitioners have stories of courts failing to take domestic violence seriously, resulting in dire consequences for their clients and their client's children," she said.
"We don't need another inquest or inquiry. We don't need more window dressing about taking domestic violence seriously. We need change, we need funding, and we need all levels of government to stop paying lip-service to domestic violence and start seeing it as a large-scale public health problem, not a private family matter."
The inquiry is also problematic, O'Farrell Robertson McMahon director Marika McMahon pointed out, because it diverts attention away from areas that actually need attention.
"Another review is just delaying the government making a decision and providing adequate funding for there to be the necessary improvements to the family law system in Australia," she said.
"There are significant improvements that can happen to the Australian family law system, but they require input from experts and funding commitments, a review without that just creates more difficulties than will be solved."
Babister Legal principal Lynda Babister agreed, saying the real problems lie elsewhere.
"Another inquiry, another review is just that: sitting on their hands looking at the problem. Nothing is going to happen until they listen to the experts who are working in the field," she mused.
"The experts have been telling them for a long time what needs to happen. That isn't another inquiry. The system needs to be properly funded."
What should be done instead?
Joplin Lawyers director Joplin Higgins acknowledged that there are "absolutely deficiencies in the family law system, but that they are easily resolved by providing adequate resources to the system".
"To expedite these matters, we need more judges appointed to ease the burden on families. If these were attended to, then there would not be a need for inquiry as families would be protected by the fact that the Federal Circuit and Family Court were well equipped to deal with matters," she said.
"Of course, it is always useful to conduct audits and ensure checks and balances are put in place, but let's make sure that if there are recommendations that the government of the day is ready and implements changes."
Ms Piccardi added: "I think the government really need to focus on educating families that are experiencing separation and other  family law issues. A lot of people that come to see me don't know that there are other options open to them to help resolve issues."