Failure to decriminalise sex work in SA 'utterly disappointing'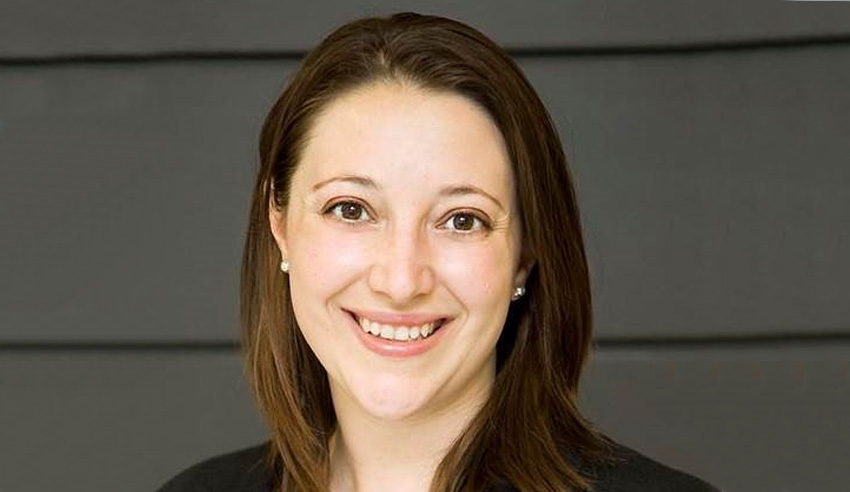 The push for decriminalisation of sex work has once again been defeated by the South Australian Parliament, meaning workers in this space will still not be afforded the respect and dignity they deserve, argues one lawyer.
The South Australian state parliament yesterday defeated a private member's bill, co-sponsored by Attorney-General Vickie Chapman and Greens MLC Tammy Franks, to decriminalise sex work in the state.
It had previously passed the South Australian Legislative Council before suffering defeat by a vote of 24-19 in the House of Assembly.
The bill, according to ABC, marked the 13th attempt by sex workers and supporters to change the law in South Australian in just the past two decades.
Speaking to Lawyers Weekly in her personal capacity, Australian Women Lawyers vice president Leah Marrone said her thoughts and sympathies were with the state's sex workers who "again, after gathering swathes of evidence and public support and campaigning putting at risk exposure of their identities to police", have seen a push to decriminalise sex work voted down.
Ms Marrone has investigated and campaigned on this issue for over a decade, she noted, "wearing many hats, involved with women lawyers associations, the Law Society, and as a concerned feminist citizen who believes strongly in bodily autonomy and the health and safety of workers".
"While we as individuals may have our own views on the morality, and the desirability, of sex work, the criminalisation of sex work in general is ineffective and does not provide a public benefit, rather criminalisation prevents better health and safety for workers and in particular prevents workers from reporting violent crimes against them," she explained.
"To continue with the current state of the law in South Australia is not consistent with a proper respect for the dignity of individual sex workers."
Decriminalisation should have been supported on the basis that it facilitates access for sex workers to existing workplace and other protections, "particularly work health and safety protections", Ms Marrone continued, and allows sex workers to be treated with equal dignity.
"There is strong policy research and international support for decriminalisation, from the World Health Organisation, Amnesty International, UN Global Commission on HIV, UN Aids report on Asia-Pacific Region to many other reputable organisations," she outlined.
"The importance of the bill proposed in relation to work health and safety legislation was particularly key to ensuing that workers could be safe and that they could also move on to other work without their past affecting their employment."
Decriminalisation of sex work was subject to close scrutiny under a select committee of the last parliament into an identical bill, Ms Marrone explained, nothing that the select committee found that decriminalisation "should be supported, and that the bill should be supported without further amendment".
"The select committee heard that there was no evidence that decriminalisation would see an increase in the size of the industry and importantly it heard from expert physicians in sexual health that 'Where sex workers themselves, or clients of sex workers are criminalised, rates of violence appear higher. Where higher violence occurs, there is more unprotected sex and more forced unprotected sex,'" she added.
"The committee was also told that when there was an increase in policing of premises and seizure of condoms by police there was a correlating increase of instances of gonorrhoea in sex workers in South Australia.
"Many politicians alluded to South Australian Police's late suggestions about links to organised crime in the industry, however the select committee found no evidence of such links and crime statistics show only two very low-level drug offences charged in recent times in the industry. In any respect, evidence was presented to parliamentarians of the vast powers police have to investigate those offences without having to criminalise sex workers for merely practicing their trade."
All of this overwhelming evidence was ignored by 24 members of the parliament yesterday, she lamented.
When asked how she felt about the defeating of the legislation, Ms Marrone said: "I live by the principle as expressed so well by Audre Lorde, 'I am not free while any woman is unfree, even when her shackles are very different from my own'."
"I feel that MPs need to put any personal uncomfortableness they have, any personal moralising etc, and look at the reality that this industry exists, it, objectively, is not harming anyone where it involves consenting adults, and it is really none of anyone else's business," she said.
MPs had an opportunity to make this work safer and less stigmatised, Ms Marrone opined.
"They had the ability to allow workers to participate more freely in the economy, and to more easily move out of the industry if they so choose to without criminal history or discrimination based on their former jobs," she concluded.
"This is utterly disappointing."