It is crucial for lawyers to examine Australia's legal history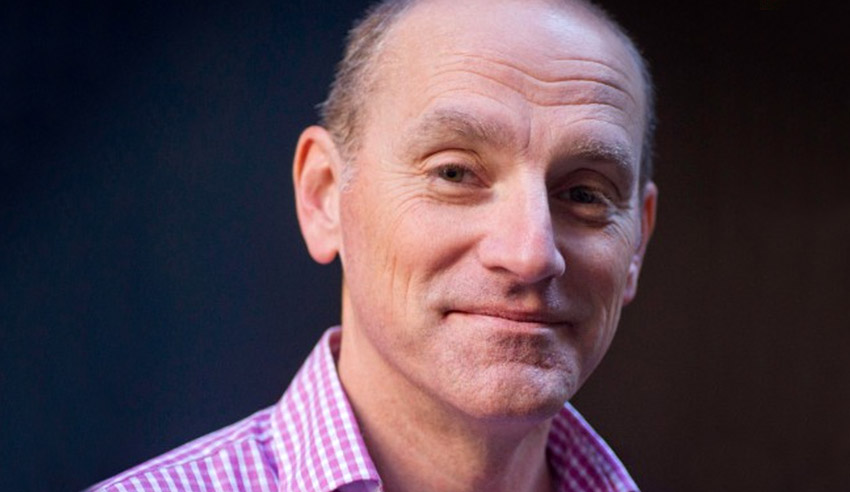 Lawyers must understand the law "not just as an abstract set of rules, but as a living thing". Doing this requires a better understanding of our nation's atrocities and injustices, argues one managing partner.
The Coniston massacre
Marque Lawyers managing partner Michael Bradley learned about the Coniston massacre by accident. He was "researching something else", he said, when he came across an episode from Australia's history which he said had never been fully researched or written about before.
The massacre, Mr Bradley explained recently on The Lawyers Weekly Show, occurred over the course of two months in 1928 in Central Australia, when – following the brutal murder of white man Fred Brooks by local Indigenous people in August of that year – "a series of punitive expeditions" were carried out by police officers and other settlers.
These expeditions were "ostensibly hunting for the killers, but in fact [they were] indiscriminately hunting down and killing pretty much every Aboriginal person they came across", he said.
A Board of Inquiry was set up by the federal government, Mr Bradley continued, investigating the circumstances of the killings. A report was delivered that "exonerated everyone and said that all the killings were in self-defence".
The official record acknowledged the death of 31 Indigenous persons but – while ceding that it is impossible to know exactly how many died – Mr Bradley posited that somewhere between 100 to 200 were killed by police and settlers.
Examining Australia's legal history
"One of the things that really attracted me to the story as a lawyer was seeing how the law had intersected with Aboriginal people in this particular series of incidents, and what it says about the history of that intersection, right through colonial history, and right up to today," Mr Bradley said.
"It was a textbook case of how not to conduct an inquiry into an incident of this type both in the way it was set up, the way the terms of reference were designed, the actual conduct of the proceedings, and the findings that were delivered."
Perhaps of greater importance, he added, is that the Board of Inquiry's report was tabled in federal parliament and not commented upon, "and in fact still sits on the table in both houses of parliament as the final official word of the Australian government on these matters and that's never been corrected". Collectively, as a nation, we don't know about such historical incidents because it's not taught, Mr Bradley said.
"It's not taught because the tools to teach it don't exist or didn't exist. And, all of that is the case because we don't have any interest in it. We've managed collectively to avoid and ignore our own history, this part of our own history, for the whole 230 years we've been going since white settlement, and that is a collective failure, and I share in that," he said.
One other thing that struck Mr Bradley in the course of researching this incident for his book, Coniston, is that Australia's history "is not uninteresting".
"Our history is not boring. This story is amazing in itself. It's an extraordinary story from a narrative perspective, it has so many elements, so many points of fascination. So, it's not like there's nothing to tell or nothing worth telling, actually, our history, even the grimmest parts of it are fascinating in themselves and deserving to be learned and shared," he said.
Reconciliation and justice
Commenting more broadly on social justice issues, Mr Bradley said he is "absolutely, firmly of the view" that Australia cannot move the needle on reconciliation without truth.
"We have to learn and share our history with each other. We have to know what happened from an objective standpoint, not from a polemic standpoint, but just understanding what actually happened. If we don't know that, then we don't really even begin," he said.
"This massacre is one of the biggest [in our nation's history]. There've been very few other incidents of any type that have taken as many lives. And, when you consider how much focus we are prepared to apply to Australia's overseas wartime history, how much research and writing and how much teaching is done about our involvement in overseas wars, it makes no sense that an incident like this, which happened in quite recent history, is a contemporaneous record that exists and is lying there."
It was put to Mr Bradley in the course of the podcast episode that, perhaps, because Australians may not be fully cognisant of our own history, we have not been able to effectively learn from it, resulting in the retention of certain discriminatory practices or mindsets, such as in the criminal justice system.
"I think that is completely fair," he responded.
"It has to be accepted that – from an Aboriginal perspective, generalising – not that much has changed in terms of how they see their interaction with the criminal justice system and the police that they are still not well treated by it and their experience of it continues to be extremely poor and unfortunately, frequently fatal.
"Clearly, something is still going terribly wrong. We've been talking about this forever. As with pretty much every other aspect of Aboriginal affairs in Australia, nothing on the ground seems to actually shift. And I do think that a large part of the reason for that is ignorance. How can we expect to advance this conversation without understanding fully how we got here? And part of that is appreciating what it is actually like, the lived experience of Aboriginal people through Australian history right up until now, of that intersection.
"I think that would help [everyone start] thinking about these issues from an empathic standpoint rather than just a sort of strictly rationalist, oh, here's a problem, let's fix it kind of way. Which we tend to approach Aboriginal affairs that way, and we never get anywhere."
Mr Bradley said he is not "even remotely" an expert on such matters, but he does acknowledge that, as a society, we need to "start from a different position" in combating such inequalities.
Why lawyers must learn from history
On the question of why it is important for legal professionals in particular to be across such history, Mr Bradley said that the social purpose of law is "to serve society", and that we "don't exist in the abstract".
"The law as we know, is a living thing. It's moving and breathing and constantly changing and it reacts to and adapt to the environment in which it exists. And it also has a profound influence on it: it's one of the most important social influences and that brings an enormous responsibility with it. So, it's part of our job to understand the law not just as an abstract set of rules, but as a living thing," he said.
Part of this obligation upon lawyers, he said, is to learn where one can and should "derive sufficient personal meaning".
"I would encourage any lawyer, especially young lawyers, to engage that sort of fascination for the law that I'm pretty sure we all had when we started studying it. When you study at law school, often it's just a slog… it took me a long time as a lawyer to start to come back to that fascination and to really starting to engage with that incredibly deep, limitless pool of knowledge and experience and history that makes up the law," he said.
"Now, I find it endlessly fascinating and have a really kind of nerdish love for it. So, digging into the legal history aspects of this particular story for me was incredibly gratifying and weirdly fun. I think in order to sustain a career in law, that needs to be present.
"Each of us would do well to nurture that within ourselves. The material for that is everywhere around us in every judgment that's produced, and they're all there permanently to look at and understand and learn from."
To listen to Jerome's full conversation with Michael Bradley, click below: